Alliance Française of Johannesburg: International Women Photographers Award exhibition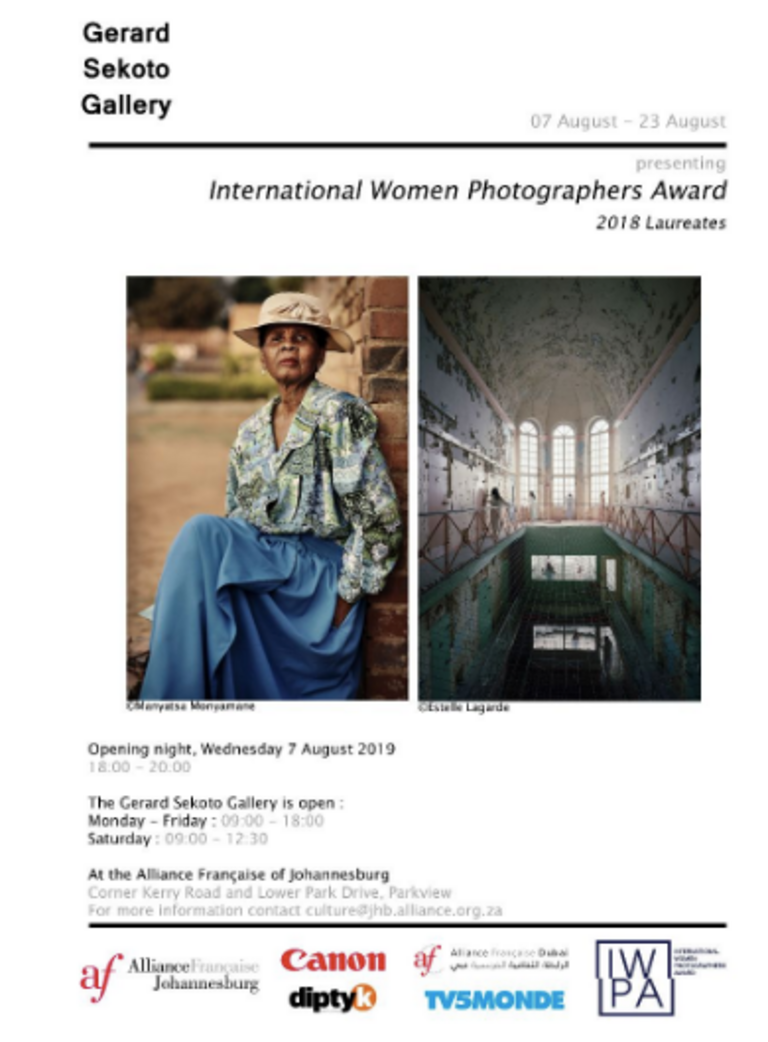 Come and join The Alliance Française for some wine and art - a perfect combination for an enlightening exhibition. The Gerard Sekoto Gallery, in collaboration with the International Women Photographers Award association, is pleased to present this exhibition showcasing the 2018 laureates of the photography award.
================
EXHIBITION DESCRIPTION
================

The competition is open to women photographers from all over the world. A specially selected international jury comprising of eminent figures from the art and photography community will shortlist 11 candidates whose work will be on display in one of its partner's city, which will house the opening exhibition.

IWPA's goal is to provide a platform for women photographers to exhibit their work to a wide and diverse audience. IWPA aim to help women photographer to gain global recognition in order for them to move forward creatively and professionally.

This exhibition aim to showcase the work of the 11 photographers who were selected by the international jury to be the laureates of 2018.

Constanza Portnoy
Manyatsa Monyamane
Loulou D'aki
Annalisa Natali Murri
Estelle Lagarde
Laetitia Vancon
Tahmineh Monzavi
Elahe Abdolahabadi
Alice Mann
Shu-Chen Chen
Marylise Vigneau

================
OPENING EVENING
================

The exhibition opens Wednesday evening 7th of August 2019 at the AllianceFrançaise in Johannesburg. The Opening takes place from 18:00 to 20:00. They invite you all to experience this beautiful exhibition with them. Hope to see you there!

================
EXHIBITION DATES
================

The exhibition will be on display for viewing from 8th of August until the 23rd of August 2019. The Gerard Sekoto Gallery is open to the public from 09:00 to 18:00 on weekdays and from 09:00 to 12:30 on Saturday.