Actualités • Members
Danone opening a library made from upcycled yoghurt tubs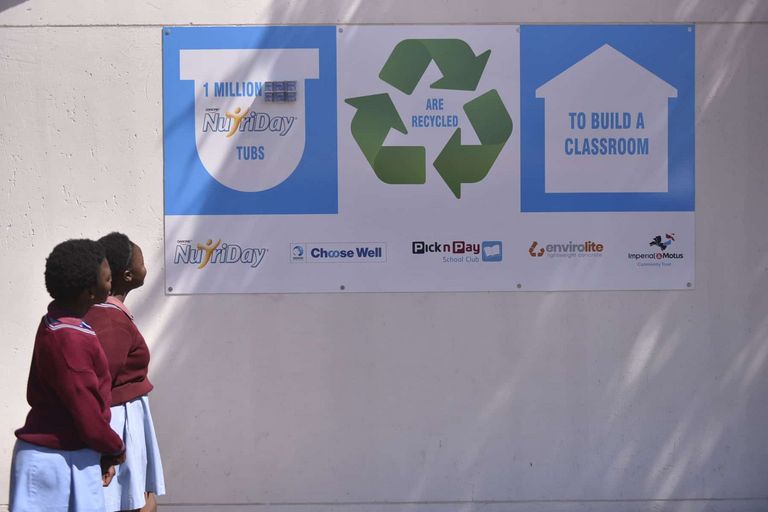 Our member Danone South Africa has announced the official opening of a unique library at Nageng Primary School in Vosloorus, East of Johannesburg. The structure is a first of its kind in South Africa as it's constructed from one million upcycled yoghurt tubs that have been converted to lightweight bricks.

The library was awarded to the school as part of NutriDay's Tubs2Classrooms competition.

According to Danone, the competition showcases Danone's Impact Journey and the company's commitment to leaving a positive mark in South African communities, as well as diverting waste from landfills.
To read the full article, click here.