Companies news
LEX Africa welcomes new members for Egypt and Mali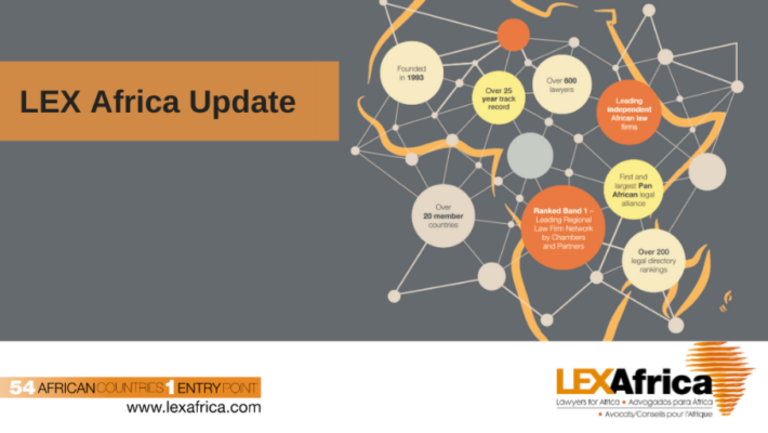 Marghany Advocates (Egypt) and Satis Partners (Mali)
'Marghany Advocates is based in Cairo and is one of the leading corporate law firms in Egypt. They are recognised for their role in numerous landmark multi-jurisdictional, cross border transactions and their experience and expertise in corporate law, dispute resolution, telecommunication, M&A and other business transactions, competition/antitrust and regulatory fields.
[...]
Satis Partners SCPA is a leading law firm based in Bamako and covers all aspects of business law. Their lawyers specialise in telecommunications, energy and mineral resources, construction, public works, infrastructure, information technology, insurance, banking, intellectual property and distribution and services agreements.
[...]
Chairperson of LEX Africa, Pieter Steyn says "We are delighted to have a strong presence in Egypt and expand our footprint in Francophone Africa. We look forward to working with both our new members."'
LEX Africa is a legal network of leading law firms in over 25 African countries and is Africa's largest legal alliance. Each member is an independent law firm whose key specialist focus is on general corporate and commercial law as well as litigation and dispute resolution.