#BEAUJO2019 RAFFLE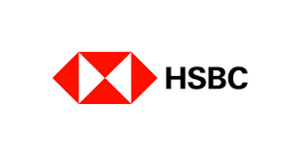 FIRST PRIZE:
HSBC will give you, and the person of your choice, access to HSBC World Rugby Sevens Series and accomodate you for 2 nights at the Taj in Cape Town (5*) on the 14th and 15th of December. A beautiful way to celebrate South African Rugby!
Air France South Africa is offering you one return ticket to France. A wonderful way to experience "France in the air" ;-)
What can be better than sharing a Saturday brunch with your bae in front of the jacarandas at Four Seasons-The Westcliff? Definitely that same brunch but after a night at Four Seasons-The Westcliff!
So generous from Bolloré Logistics! They proudly deliver the Beaujolais to you and are our historical sponsor and partner for the event. Nevertheless, they wanted to spoil you even more. With an IPAD as a raffle prize!

AGS is offering you a R5000 voucher to enjoy shopping at Sandton City Mall. Do not hesitate to buy fragile stuff that AGS will be happy to take care of at your next relocation!

You're worth it! Definitely! And L'Oréal, who highlight all women, including recently South African scientists, is offering you two Hampers.

Enjoy the charm of Addo African Home for 2 nights, its Eco Friendly Estate and astonishing natural pool with your bae (or your friend for once), thanks to Molo Lolo. Breakfast included.
Did you know that Avène was a little town in the South of France? A Hydrotherapy Centre was built there near the Sainte-Odile spring in 1743... So, because France is not only famous for its wine but also for its very pure water, Avène is offering you 2 Hampers.

Do you know the French expression 's'envoyer en l'air'? The Travel Group offers you the opportunity to be your own pilot! Enjoy a 1-hour hands-on Introductory Flight in Pretoria and you will see things differently...

Are you ready to fight a mill ? Thanks to Mazars, you will have the opportunity to invite 3 friends or clients to Dom Quixote Ballet at the Joburg Theatre.
ALL ABOUT THE RAFFLE
Included in your Beaujolais Nouveau Joburg ticket, ONE raffle ticket gives you the opportunity to win wonderful prizes, highlighting the activities of our members.
You can also maximise you chances by buying extra tickets. HOW ?
-> on Quicket now: see below
-> on site: by cash or with Yoco (credit card)
TERMS AND CONDITIONS
The raffle winners will be drawn at random from all eligible entries, during the event. The French South African Chamber of Commerce (FSACCI) reserves the right to amend, withdraw or alter the raffle at any time without prior notice. The FSACCI is not liable for any amendments or withdrawal of the prizes from its sponsors. The Patrons will be liable in case of any damage or breakage caused by any attendee to the building, its fittings and contents.

Should a winner not be present to accept his/her prize within the first three announcements of his/her ticket number, that person will forfeight his/her prize and another draw will be made.