Wesgro in collaboration with The Department of the Premier, the Department of Agriculture, and Mazars cordially invites you to the Africa Day Business Seminar on Friday 24 May 2019 at Mazars House, Rialto Road, Century City – Cape Town.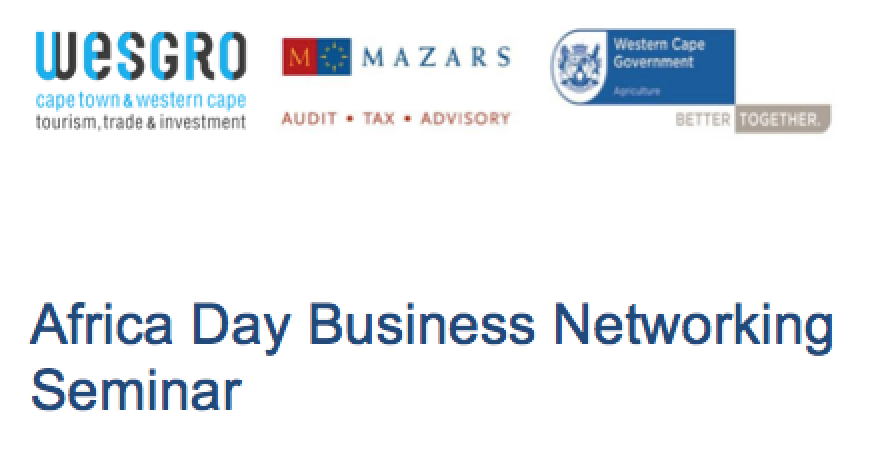 The event forms part of the Africa Day celebrations programme for 2019 and aims to bring together business people across Africa to learn, share their experiences and network with local businesses from the Western Cape, thereby promoting intra-Africa trade and investment.
This year's speakers will be discussing relevant issues such as Trade and investment opportunities, financing, as well as E-commerce as a means to increase intra African trade.
The event will also present an opportunity to network with delegates from various parts of Africa, as well as consular officials from Angola, Madagascar, Mauritius, Mozambique, Ghana, Namibia and Zimbabwe.

Event Details:
Date: 24 May 2019
Time: 08:30 -16:30
Venue: Mazars House, Rialto Road, Century City – Cape Town
(Seats are strictly limited to 120 people & offered on a First come first served)