Digital Skills Passport (DSP) is a new ICT Skills training programme helping people around the globe to learn new digital skills.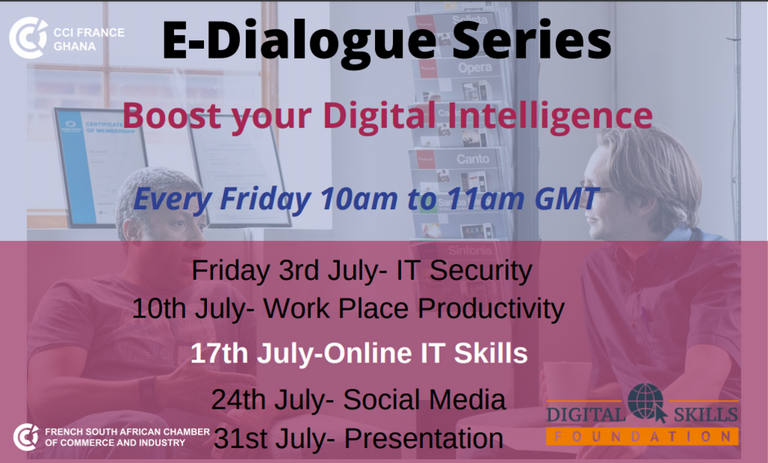 French South African Chamber of Commerce and Industry and CCI France Ghana in collaboration with the Digital Skills Foundation are organizing a 5-Week E-Dialogue Series dealing with one topic every week over an hour.

Topic : Online IT skills
Date : July 17 2020 from 12am to 1pm
Speaker : Isaac Chafera, Master trainer in ICT with the Digital Skills Foundation France. He has years of experience conducting face-to-face and virtual learning experience in the corporate space. He has trained thousands of participants across the African region.

Note that the Webinar access code will be communicated upon registration.