Africa Start-ups Awards brought to you by EDF South Africa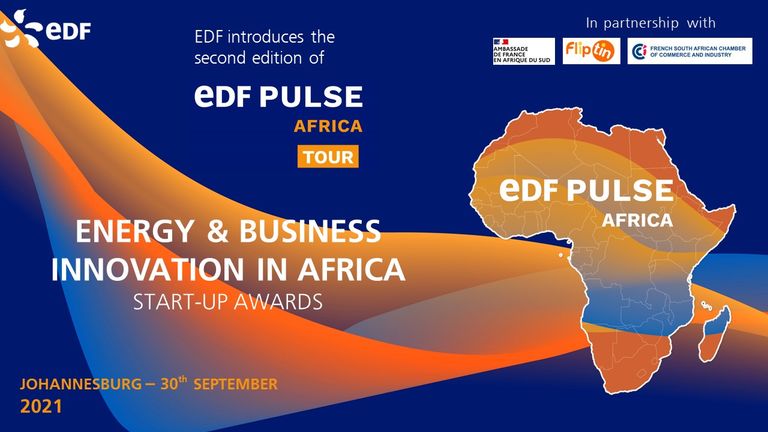 EDF introduces the second edition of EDF Pulse Africa 'Energy & Business Innovation Start-ups Awards' on October 14th in Johannesburg, South Africa.
This year, EDF is renewing the "EDF Pulse Africa Tour" for the selection of projects in the field, and is launching the "EDF Pulse Africa Factory", a new acceleration programme SMEs and start-ups.
Since the 24th of June and until the 26th of July 2021, African start-ups and SMEs with less than 50 employees are invited to participate in the call for projects divided into 3 categories:
Off-grid electricity production,
Electricity uses or services
Access to water through electricity (agriculture and drinking water)
Building on the success of the "EDF Pulse Africa Tour", EDF is renewing the principle of project selection through EDF Pulse Africa national finals in 7 African countries where the Group is present (South Africa, Cameroon, Ivory Coast, Kenya, Morocco, Senegal and Togo).
Following pre-selection via the online platform www.africapulse.edf.com, candidates from the 7 countries will be invited to present their projects to a jury of local experts, over an event organised in partnership with African incubators and institutional partners. The pre-selection of candidates from the 47 other African countries will be carried out in the same way as in previous years, i.e. by dossier submitted to committees of experts.
A new feature:
EDF Pulse Africa Factory For this 4th edition of EDF Pulse Africa, in addition to prizes for the development of projects ranging from 5,000 euros to 15,000 euros, the 4 winners will benefit from access to the new "EDF Pulse Africa Factory" acceleration programme, which brings together committed partners (public and private investors, expert mentors etc.). This comprehensive support plan will enable the companies to accelerate the development of their solutions over one year.
Present in Africa for over 50 years, EDF is participating to many projects in Africa. EDF supports public initiatives to improve the development of electricity within the African continent through a range of diverse solutions appropriate to each need and favouring the most efficient ones that will produce the lowest levels of CO2 emissions. The Group is particularly keen to help industrial companies to develop their business activity throughout Africa by proposing energy solutions that meet their needs, but also by seeking to build long-term partnerships with them.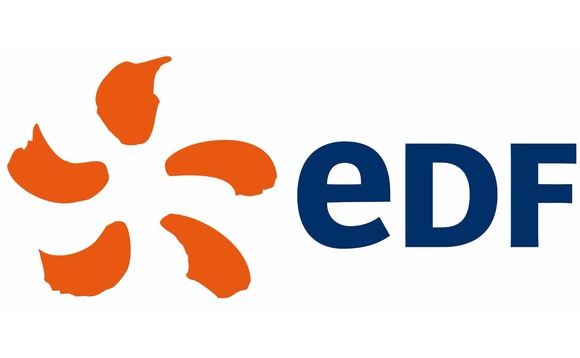 In partnership with