Join us every Tuesday morning for selected business topics around our coffee table.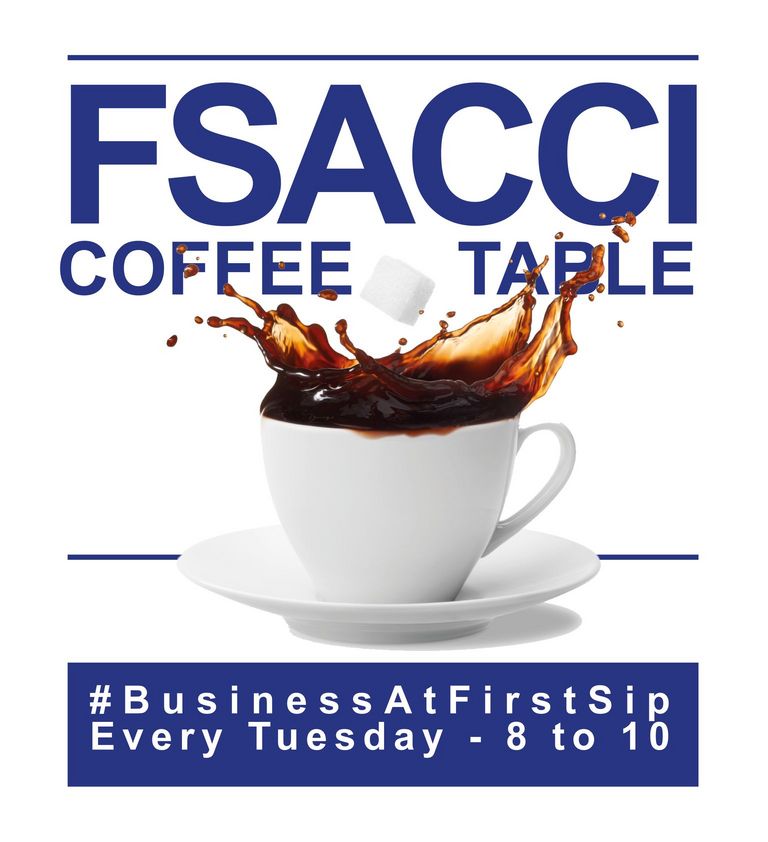 Let's talk about Digital Ecology and Numeric Pollution!
Did you know that the Digital Economy uses 16% of the total electricity consumption in the World? Did you know that the Digital Economy is a major source of pollution?
Join us to improve your ecological impact as a company!
A lot of people are not aware of these matters, and Digital for the Planet is one of the first companies to address these problems. Their role is to make people aware of this matter, but also to provide solutions to companies to reduce their ecological impact linked to the digital economy.
Date & Time: Tuesday 9th April, 7h30 for 8h00
Venue: FSACCI Offices, Block A - First Floor, Inanda Greens Business Park, 98 Albertyn Avenue, Sandton, Johannesburg
Speaker: Inès Leonarduzzi, CEO of Digital for the Planet
Dedicated to: All FSACCI Members and Friends
Fee: Free for FSACCI Members, R100 for non-Members
FOR FURTHER INFORMATION
Please contact our Event Coordinators
Eloi Descamps +27(0) 81 549 2613 or networking@fsacci.co.za
Amy Ashworth +27(0)82 824 5553 or events@fsacci.co.za

TERMS AND CONDITIONS
Full payment is now required upon registration. Failing to do so will automatically cancel your registration. Should you need to cancel, please do so no later than two working days before the date of the event. No show will be charged; no refund for late cancellation. Please note that photographs and videos may be taken during the event for news and publicity purposes.