Join us every Tuesday morning for selected business topics around our coffee table.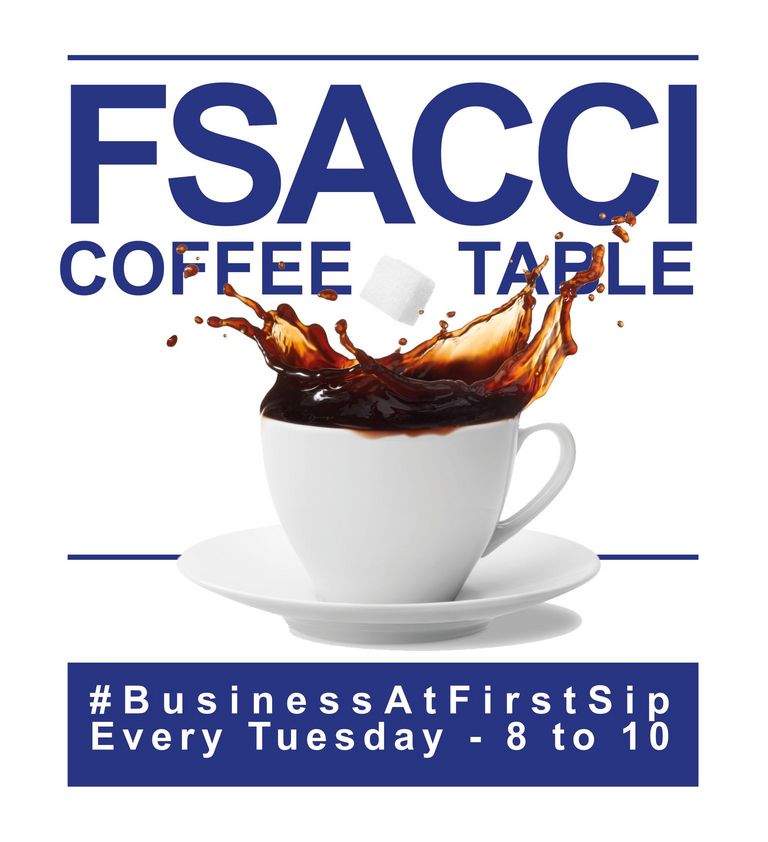 Let's talk about Personal Tax!
This week's FSACCI Coffee Table will be about Personal Tax in South Africa. David French, Mazars' Tax Consulting Director, will provide useful information about that matter and you will also be able to ask our questions.
Date & Time: Tuesday 12th March, from 7h30 to 09h30
Venue: FSACCI Offices / Sandton
Speakers: David French, Mazar's Tax Consulting Director
Dedicated to: All FSACCI members
Fee: Free for FSACCI Members, R100 for non-Members More info
FOR FURTHER INFORMATION
Please contact our Event Coordinator, Amy Ashworth at (0)82 824 5553 or events@fsacci.co.za

TERMS AND CONDITIONS
Full payment is now required upon registration. Failing to do so will automatically cancel your registration. Should you need to cancel, please do so no later than two working days before the date of the event. No show will be charged; no refund for late cancellation. Please note that photographs and videos may be taken during the event for news and publicity purposes.