Brought to you by Codra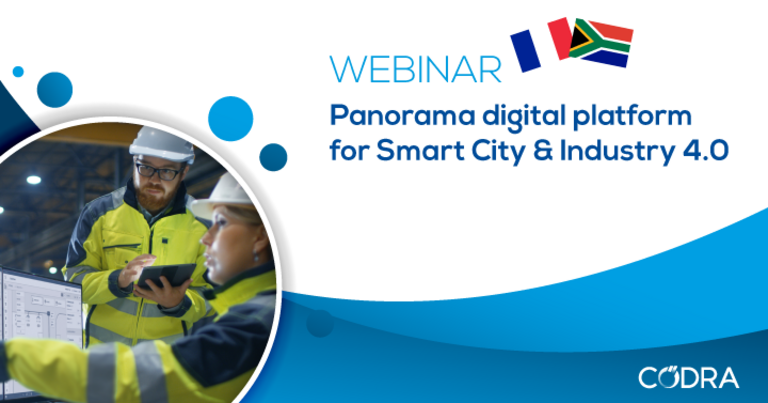 This webinar is dedicated to all industrial actors in southern-Africa concerned by Digital Transformation.
No matter which industry sector you belong to, our Panorama Suite is a multi-service platform to collect, monitor and analyse your data to improve your operational performance in all areas: Industry, BMS/FM, Water management, Energy, Nuclear, …
Agenda :
Why the Panorama Suite platform is dedicated to industry 4.0 & Smart City?
How French Tech sustains South Africa Digital Transformation?
Live feedback from South-African system integrators on various applications cases.
Discover why Glencore, NTP, Cape Town Water & Sanitation, and many more choose Panorama Suite – a reliable, agnostic, and independent Digital Platform – to accelerate in their operational excellence and secure their critical infrastructures & assets. Becausecybersecurity is not an option anymore it became a Panorama's cornerstone, therefore Codra has been awarded a certification by the French government's cybersecurity agency for the robustness of its product and its commitment.
Speakers:
Meet and chat with:
Nicolas HAMEL, Panorama Expert from Codra
Quentin SLABBERT, Reset Technology
Abraham VORSTER, BCX Industrial Solutions