Brought to you by Elum Energy

Solar and Storage microgrids become a must-have to increase solar penetration and to reduce fuel consumption!

Find out how Elum Energy's energy management solution improves microgrid ROI by leveraging the storage.

In this webinar, Elum Energy and Solarquick will present their solutions to bring reliability and resiliency to your microgrid project, using batteries storage and Elum's EMS.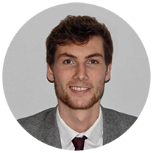 Victorien Delangue
Sales Manager South Africa
Elum Energy


Elum Energy provides cost-saving monitoring and control solutions for hybrid energy systems. The products, meet the needs of C&I sites, mini-grids, and telecom towers, and are easy to install and compatible with many other brands.
Justin Tinsey
CEO
Solarquick


Solarquick is a Nigerian leading online distributor of PVs, Inverters & Lithium Batteries for solar installers & mini-grid developers.