Brought to you by Boston Consulting Group South Africa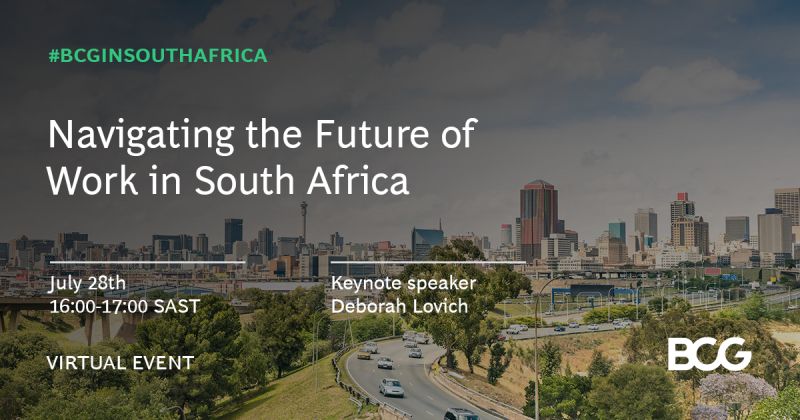 While the Covid-19 pandemic caused and continues to cause substantial economical and societal hardship, it also accelerated the deployment of alternative working styles, and requires companies to re-imagine their employee value proposition.

Companies are faced with a plethora of choices while defining the future of work, and often struggle to focus on what truly matters, given the absence of a structured framework and quantitative facts to base their decisions on.

In this webinar, BCG will present the findings of their recent research which is covering insights from broad-based engagements with employees and senior executives across industries. This highly employee-centric perspective provides companies with a focused playbook for success, offering critical guidance for CHROs, senior people management executives, and all other leaders—including CEOs—aiming to build a future-proof workforce and workplace to support execution of their company strategy.
About Boston Consulting Group
Boston Consulting Group partners with leaders in business and society to tackle their most important challenges and capture their greatest opportunities. BCG was the pioneer in business strategy when it was founded in 1963. Today, they work closely with clients to embrace a transformational approach aimed at benefiting all stakeholders—empowering organizations to grow, build sustainable competitive advantage, and drive positive societal impact.