Brought to you by Fasken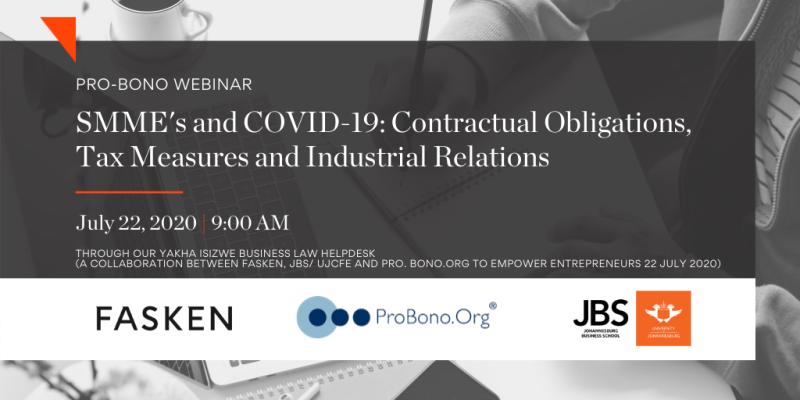 Join Fasken, FSACCI's member, on the 22nd of July at 9am.
FASKEN presents, through Yakha Isizwe Business Law Helpdesk, a Pro Bono Webinar for SMME's on COVID-19. This is a collaboration between Fasken, UJCfE and ProBono.Org to empower entrepreneurs. Fasken senior associate Shadi Kekana, associate Nicholas Ndlovu, as well as candidate attorneys Johan Coertze, Barr-Mary Tyzack and Wesley Fletcher as they cover areas such as contractual obligations, tax measures and industrial relations.