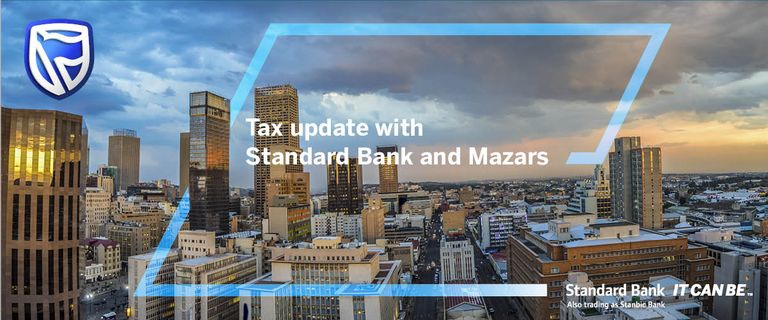 The COVID-19 pandemic has created a huge range of challenges for businesses.
Join Mazars & Standard Bank tax experts as they unpack practices and trends with reference to transfer pricing and international tax policies, income tax relief for global employees domiciled in SA, as well as how corporates can use digital platforms to process tax payments.
Event Details
Tuesday 28th of July | 9:30
Blue Jeans Platform

About Mazars South Africa
Mazars South Africa is a top-six audit, tax and advisory firm by audit fee income, and one of Africa's largest audit firms. We work with a wide range of clients – from private clients and local businesses to large corporate companies and global organisations.