Brought to you by French Business Group Abu Dhabi
This webinar will provide an overview of the opportunities available to European companies to establish their base of operations in Abu Dhabi and KIZAD.
KIZAD is home to more than 600 companies, including multinationals and global brands across industries such as food, metals, polymers, logistics, chemicals, automotive, among others.
With an overall area of 410km2, roughly four times the size of Paris, KIZAD is designed as an integrated ecosystem and platform offering an efficient supply of utilities, world-class infrastructure, multi-modal connectivity and proximity to raw materials.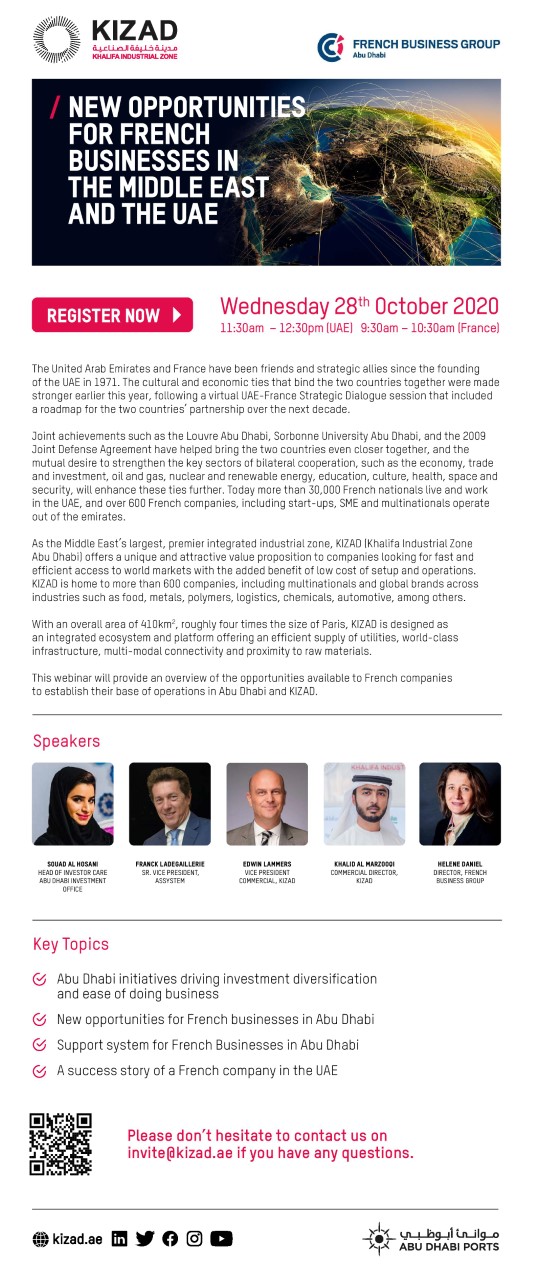 Brought to you by