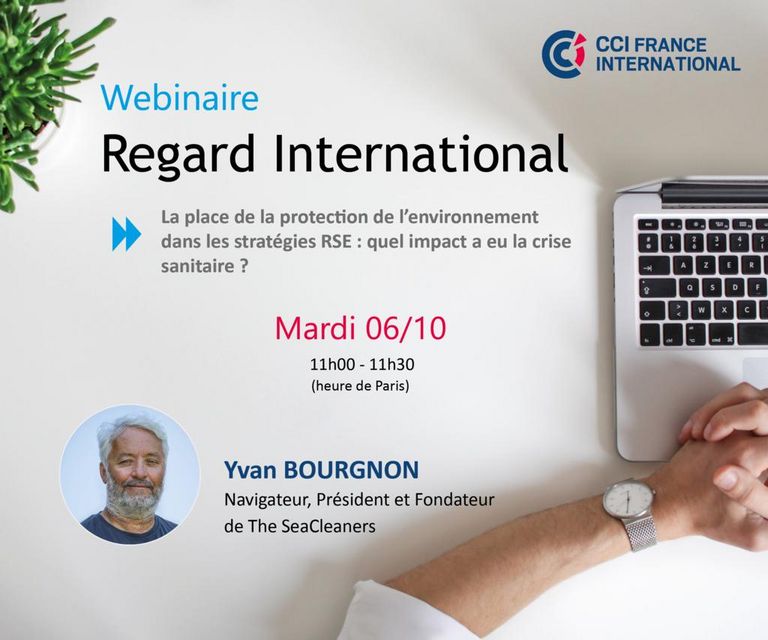 "La place de la protection de l'environnement dans les stratégies RSE : quel impact a eu la crise sanitaire ?"
CCI France International vous donne rdv tous les mois avec un témoin de l'international pour décrypter le contexte actuel et envisager les perspectives de reprise.
Pour ce 5ème rdv, notre grand invité est Yvan BOURGNON, Navigateur aventurier, Président et Fondateur de l'association The SeaCleaners.
Détenteur de plusieurs records du monde, Yvan Bourgnon pousse la navigation à l'extrême en entamant une série d'aventures inédites en solitaire, sur son catamaran non-habitable, sans instruments et sans assistance, notamment un tour du monde de 2013 à 2015. Aujourd'hui, avec l'association The SeaCleaners, il se lance un nouveau défi environnemental et souhaite développer une solution efficace et concrète pour lutter contre la pollution plastique dans les mers.