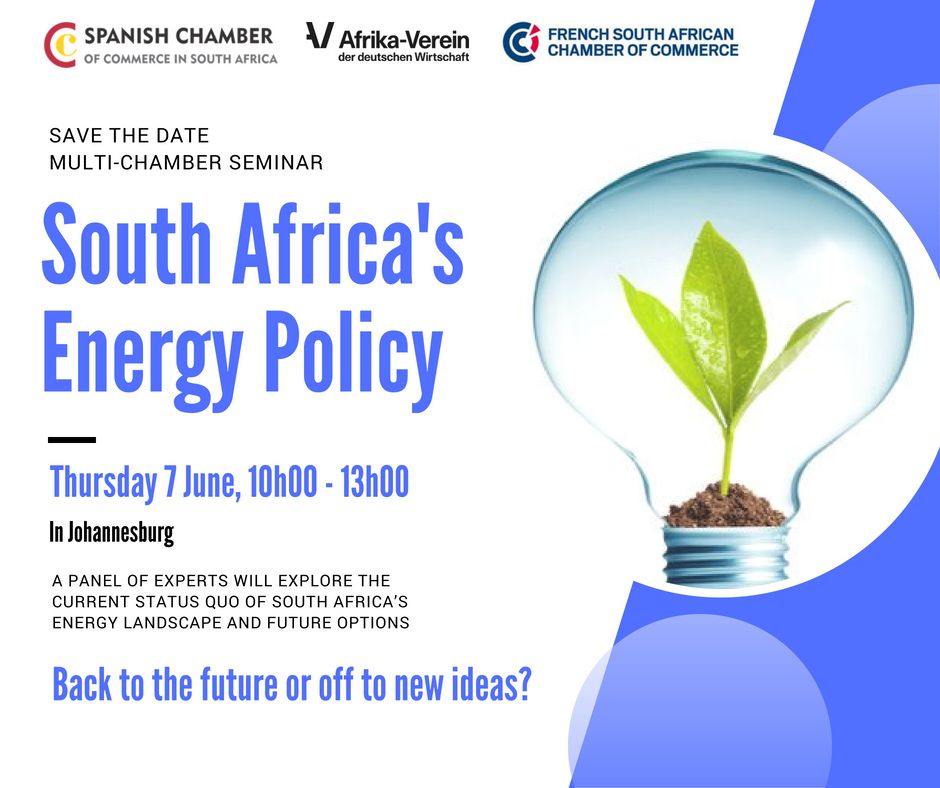 TOPIC:
South Africa's energy policy – back to the future or off to new ideas?

One of newly appointed Minister Radebe's action was to tackle two of the most critical pending items – firstly, the conclusion of the remaining power purchase agreements under the government's renewable energy independent power producer procurement (REIPP) programme to revive the world's largest government-led renewable energy initiative and, secondly, the finalisation of the long-delayed and highly contested updated Integrated Resource Plan (IRP), covering a range of things, such as determining fuel prices and the future plans for electricity generation. Will a new gas strategy be next on the agenda? Which opportunities and challenges exist for domestic and international investors and independent power producers? A panel of experts will explore the current status quo of South Africa's energy landscape and future options.



PARTNERS:



ABOUT THE SPEAKERS:

> Thabane Zulu - Director-General, Department of Energy
> Barry MacColl - Senior Regional Manager at Electric Power Research Institute - confirmed
> Brigette Baillie - Partner Herbert Smith Freehills
> Michael Steiner - VP Business Development Southern Africa Engie
> Malte Meyer - Director Business Development Southern Africa, Vestas Southern Africa
> Siyabonga Mbanjwa - Director SENER
> Dr Yves Guenon - FSACCI Vice chairperson, ex CEO Areva


VENUE
Mazars House
54 Glenhove Rd
Melrose Estate
Johannesburg

FEE
R250 for FSACCI Members
R700 for non-Members



DATE & TIME
Thursday, June the 7th
10AM to 1.00PM
REGISTRATION
RSVP early as seats are limited
REGISTER ON QUICKET BELOW


FOR FURTHER INFORMATION
Please contact our Event Coordinator at (076) 180 36 58 or communications@fsacci.co.za

TERMS AND CONDITIONS
Full payment is now required upon registration. Failing to do so will automatically cancel your registration. Should you need to cancel, please do so no later than two working days before the date of the event. No show will be charged; no refund for late cancellation. Please note that photographs and videos may be taken during the event for news and publicity purposes.