The event is open to members only.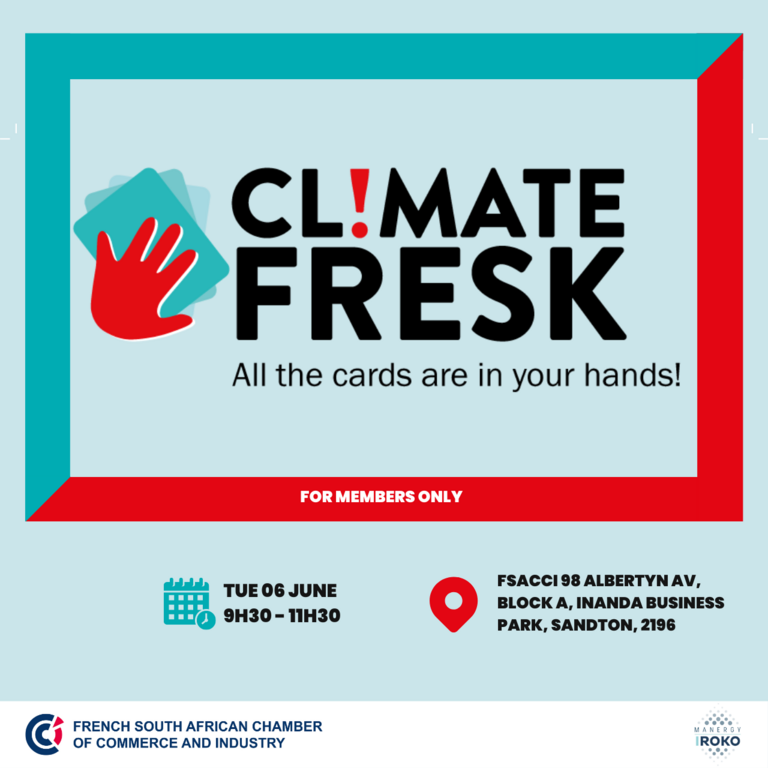 Join us for a Climate Fresk Workshop with our member Manergy - Iroko to raise awareness of global warming. The Climate Fresk is an innovative, efficient and accessible tool to understand the scientific bases underlying climate change. Take part in a unique small group workshop to learn more about it !
The aim of the workshop is to find all the cause and effect relationships between cards to illustrate what climate change is all about. The workshop is open to three teams only (total of 8 people per team).
So if you want to take ownership of the subject matter and active the group's collective intelligence, register and meet us for an innovative form of networking !
The event is open to members only.
Event details:
Date: Tuesday 6 June 2023
Time: 9h30 to 11h30
Venue: At FSACCI, 98 Albertyn Avenue, Sandton, 2196, Johannesburg
For any questions, contact events(@)fsacci.com