Join us for our first 2023 Cocktail Networking for in Cape Town to reconnect with your network !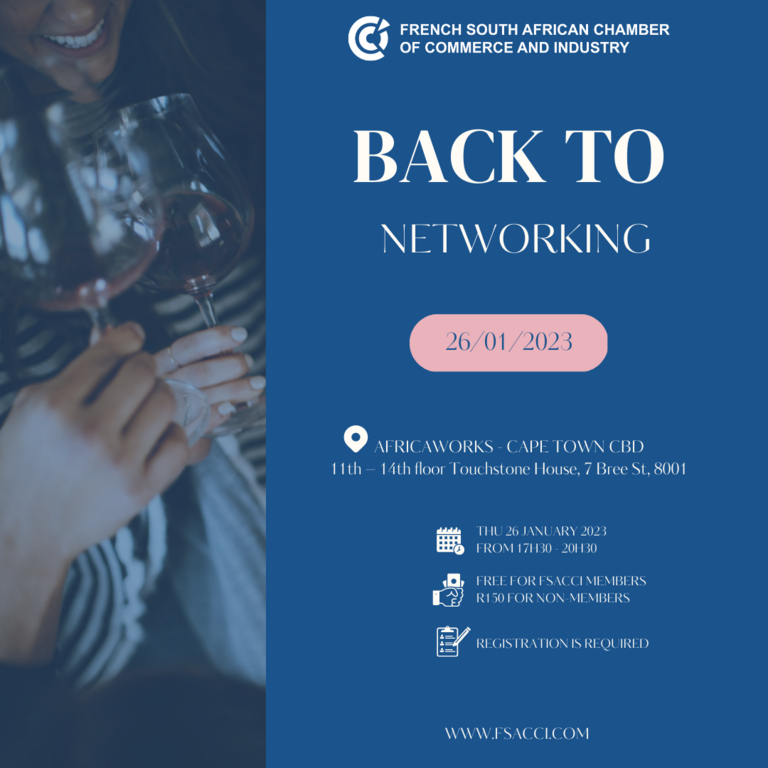 Let's meet up at Afrikaworks to network around a glass of sangria after a fabulous festive season.
Will be included: light food and welcome drink (Sangria - until stock last). A cash bar will be available on site.
Online booking is required, please register here.
Event details:
Date: Thursday, 26th January 2023
Time: 17h30 to 20h30
Location: AFRICAWORKS, 11th – 14th floor Touchstone House, 7 Bree Street, 8001
Entry:
Free event for FSACCI Members
R 150 for non-Members (payment required up front)
The right to the image allows you to authorize the reproduction and the public diffusion of your image.
By registering, you accept the right to image during this event. If not kindly contact events(@)fsacci.com.