Private discussion to tackle youth unemployment in South Africa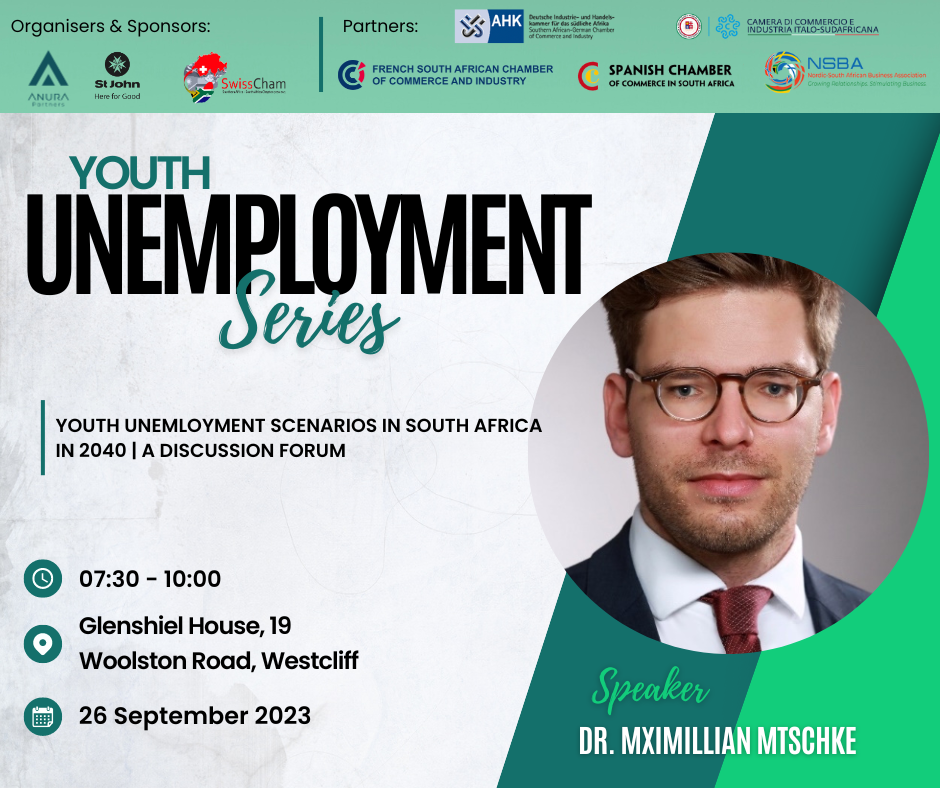 French South African Chamber of Commerce & Industry members are invited to a discussion forum on how to tackle youth unemployment in South Africa on Tuesday 26th September at the Glenshiel, Westcliff, Johannesburg.

The purpose of the event is to gather the most relevant stakeholders such as companies in South Africa young with the youth and come out with tangible solutions that companies can walk away with and implement in the coming years.

Unemployment is an issue that has plagued most South Africans at some point in their lives. In the recent years youth unemployment particularly has become a contentious issue as South African universities produce more and more graduates each year, without enough of them being absorbed into the workforce fast enough.

This event is hosted by the Swiss Chamber, in collaboration with the German, Italian, Spanish, Nordic and French Chamber of Commerce.
Information:
Only pre-registered members will be able to attend the event.
Event reserved to FSACCI Members - Free Event.
Register via the FSACCI Online Private Space before Friday 22 September, 12pm.
If you have any questions or trouble to login contact events(@)fsacci.com
Event Details:
Tuesday 26 September 2023 from 7:30 to 11:30.
At Glenshiel, 19 Woolston Road, Westcliff, Johannesburg.
For FSACCI Members only.
Capacity limited to 10 participants, register now!