Join us every Tuesday morning for selected business topics around our coffee table.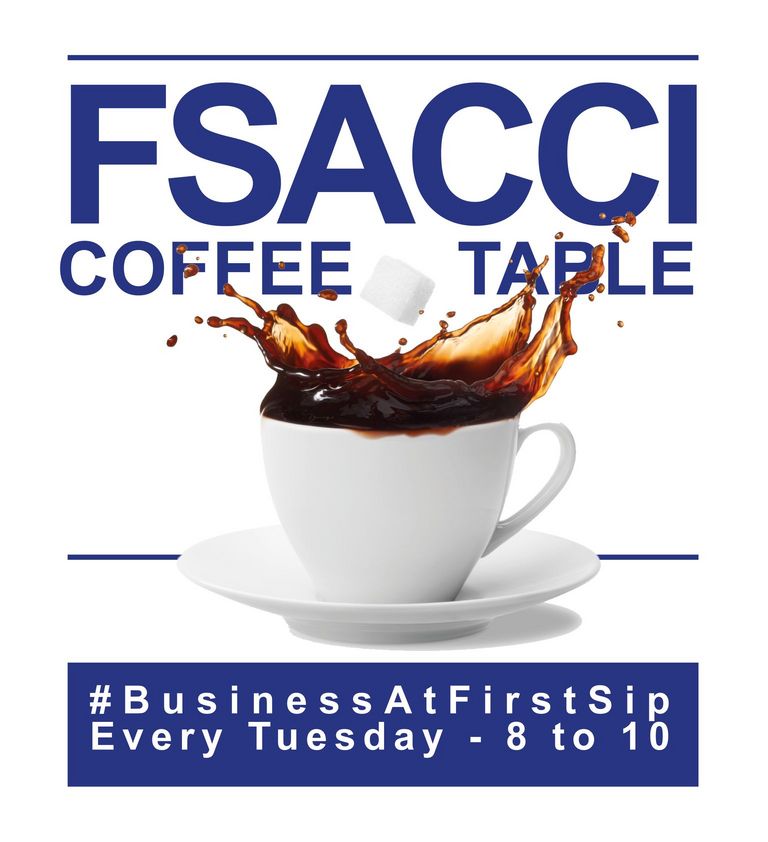 Join us for a discussion with PPM Attorneys, who will help us navigate the South African cybersecurity legal and regulatory landscape.
South Africa is serious about the 4th Industrial Revolution and all things cyber. The President is creating a Presidential Commission on 4IR, the Department of Trade and Industry has created a special unit focused on it and the Independent Communications Authority of SA is pursuing 5G as an enabler of 4IR.

Is South Africa's legal and regulatory landscape conducive to achieving the objectives of 4IR?

Attend this seminar and find out!
Date & Time: Tuesday 14th May, 7h30 for 8h00
Venue: FSACCI Offices, Block A - First Floor, Inanda Greens Business Park, 98 Albertyn Avenue, Sandton, Johannesburg
Speaker: Lucien Xavier Pierce
Dedicated to: All FSACCI Members and Friends
Fee: Free for FSACCI Members, R100 for non-Members
FOR FURTHER INFORMATION
Please contact our Event Coordinators
Eloi Descamps +27(0) 81 549 2613 or networking@fsacci.co.za
Amy Ashworth +27(0)82 824 5553 or events@fsacci.co.za

TERMS AND CONDITIONS
Full payment is now required upon registration. Failing to do so will automatically cancel your registration. Should you need to cancel, please do so no later than two working days before the date of the event. No show will be charged; no refund for late cancellation. Please note that photographs and videos may be taken during the event for news and publicity purposes.
Event Location