Brought to you by PPM Attorneys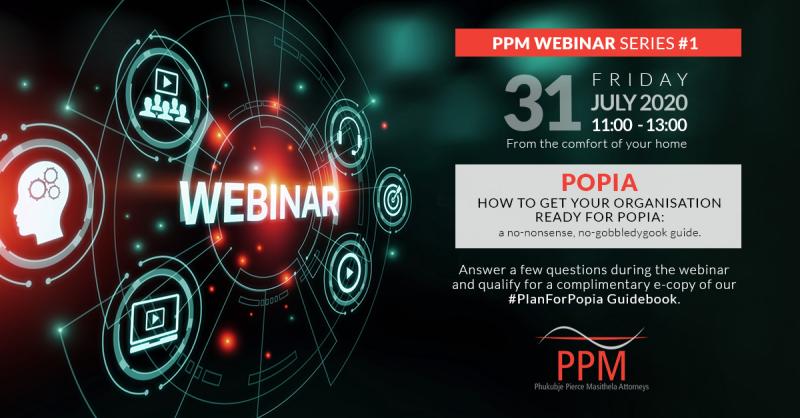 With the amount of #POPIA related content popping up, trying to find answers to your practical questions may feel a little daunting.
Join PPM Attorneys' complimentary webinar and gain practical legal insights on how to get your organisation ready.
'Our aim is to remove the legal jargon and complexities in order to help you understand the real-world implications of this revolutionary piece of legislation'.

Event Details
Date & Time: 31 July 2020 | 11:00
Location: Comfort of your home.

About PPM Attorneys
Phukubje Pierce Masithela Attorneys is a boutique commercial law firm that provides a wide range of legal services focusing on information and communications technology (ICT), marketing and advertising and infrastructure related to these sectors.