Actualités
FSACCI Upcoming events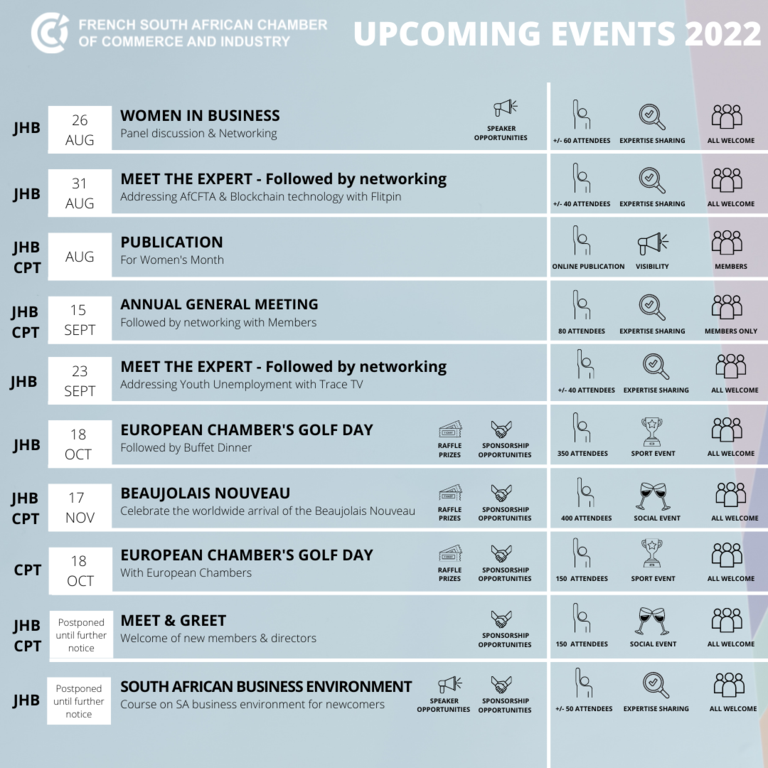 The FSACCI has released the agenda for the 2022 upcoming events
SAVE THE DATES !!
Are looking for more exposure ? We are offering sponsorship opportunities for the largest coming events: Women in Business, Integration Day, Meet & Greet, Golf Day, and Beaujolais Nouveau.
Would you like to share your expertise? Contact us to become a speaker for Women in Business and/or for the Integration Day.
Do you want to build your network and meet members? Join us for our monthly Networking Event at the FSACCI offices or come meet our experts! Meet the Expert is an event in which an expert is invited to lead a discussion around a specific topic. You will meet with Fliptin and Trace TV's experts very soon.
It's the right time to connect, contact - events@fsacci.com - to share your ideas and join our network !