Actualités • Partners • Partners
The IFAS, the AFD and Tshimologong renewing partnership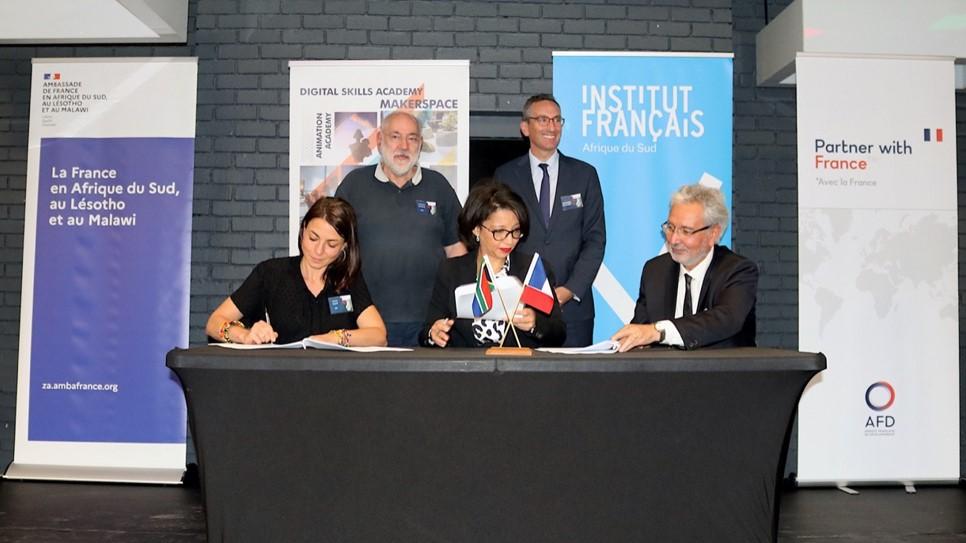 Johannesburg digital hub gets R7 million from France to boost SA gaming ecosystem
Big Congratulations to Tshimologong, Agence Française de Development (AFD) and the French Institute of South Africa (IFAS) on their renewed partnership towards supporting the creative industry; which will see to the transformation and growth of the gaming industry for another two years.
France has committed R7.1 million towards the University of the Witwatersrand's Tshimologong Digital Innovation Precinct to support creative and cultural industries in Africa.
The Tshimologong Precinct is a digital innovation ecosystem in Braamfontein, Johannesburg, that propels entrepreneurship and grows the skills pipeline for the digital economy through collaboration with academia, corporates, government and entrepreneurs.
To find out more click on the link:
www.businessinsider.co.za/joburg-digital-hub-gets-r17-million-from-france-to-boost-sa-gaming-ecosystem-2022-4