Event report
Back to | Afternoon Briefing on Immigration Updates with Angelika Yakovchuk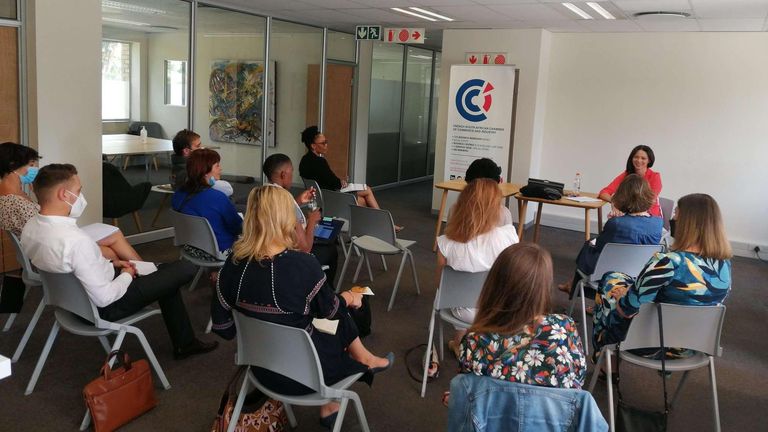 Immigration briefing with Angelika Yakovchuk, partner and director at WerthSchröder Inc Attorneys
A special thank you to Angelika Yakovchuk, partner and director at WerthSchröder Inc Attorneys for giving her time to the FSACCI and leading the Afternoon Briefing. It was a great discussion around the new Critical Skills list that has been released and the immigration situation in South Africa.
To view the Gazetted Critical Skills list from the 02 February 2022, click on the link below: http://www.dha.gov.za/images/notices/Gazetted_Critical_Skills_List_2022-compressed.pdf
Partners Volker Werth, Kay Schröder, Angelika Yakovchuk, Sheri-Leigh Pienaar and Christina Pfalzgraf put their knowledge and experience together to found WerthSchröder Inc Attorneys in which their skills and competencies are fast-forwarding their reputation.
With the law of immigration, corporate, commercial, German and European law, insurance, insolvency, competition, construction, tax and labour law, renewable energy, BEE as well as specifically law of contracts and its unforeseen niceties the directors, who enjoy international recognition by prestigious law firms specifically in Europe have thus ensured a broad and, where necessary and advantageous for the client, consultant-based support structure to their spectrum of services offered.