Event report
Back to | Post-budget C-suite lunch hosted by Mazars & BNP Paribas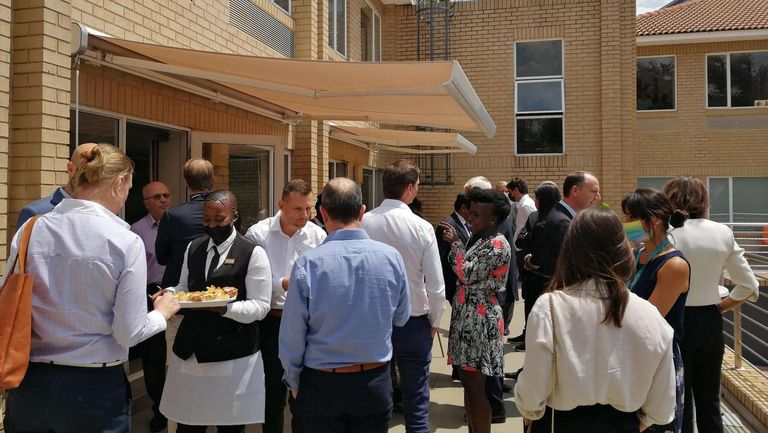 Mazars & BNP Paribas hosted a post-budget C-suite lunch at the French South African Chamber of Commerce & Industry
Mazars & BNP Paribas had the honour of hosting a post-budget C-suite lunch. The event was held in collaboration with the French South African Chamber of Commerce & Industry and the Southern African-German Chamber of Commerce and Industry.
The tax consequences for EU businesses were detailed by Mazars tax experts Althea Soobyah, Charl Hall, Graham Molyneux and BNP Paribas Chief Economist Jeff Schultz. In addition, the speakers outlined how the National Budget will lay the groundwork for South Africa's perceived economic and financial market recovery in 2022.
A networking cocktail took place after the intervention of the different speakers to enjoy a moment of networking outside. Thanks to Mazars & BNP Paribas for the organization of a quality event.