Events
Exclusive free consultancy on BBEE with SNG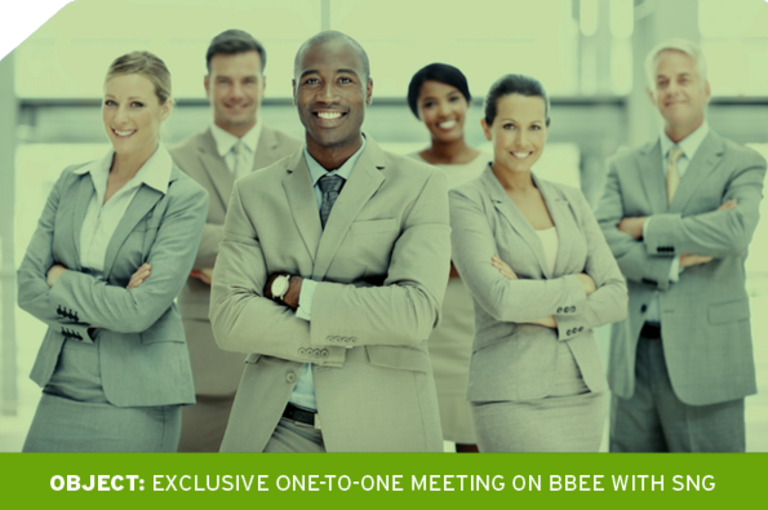 As you are all well aware, the South African government modified last year and updated the mandatory requirements to comply with South African BBEE laws. The new requests have become more challenging to foreign businesses operating in South Africa.
ABOUT BBEEE SPEED-MEETINGS



The French South African Chamber of Commerce (FSACCI) and our new platinum member SizweNtsalubaGobdo (SNG),

will host

two

special workshop weeks in March

to introduce and detail to FSACCI members what the new 5 pillars exactly

entails for your company.

7th MARCH TOPIC: "Ownership"
8th MARCH TOPIC: "Management & Control"
28th MARCH TOPIC: "Enterprise & Suppliers"
29th MARCH TOPIC: "Social economic & Skills development"



ABOUT SNG



SNG is a South African Audit-Forensics-Advisory firm that specialises in BBEE laws. You will have the opportunity to

attend free consultancy

with its experts for

up to

two of our four

speed-meeting evenings.

> SizweNtsalubaGobodo (SNG)
ADRESSE


FSACCI new office @Capago / Sandton




Block A, Inanda Business Park, 98 Albertyn Ave, Sandton

FEE
Free for FSACCI Members
Non-members: R500


DATEs


Tuesday 7th March from 5.30 PM
Wednesday 8th March from 5.30 PM
Tuesday 28th March from 5.30 PM
Wednesday 29th March from 5.30 PM



REGISTRATION


RSVP early as seats are limited

Register



Terms & Conditions:
Full payment is now required upon registration. Failing to do so will automatically cancel your registration.
Should you need to cancel, please do so no later than two working days before the date of the event.
No shows will not be refunded.
Please note that photographs and videos may be taken during the event for news and publicity purposes.