Communication - Press
Have you heard about My French Film Festival ?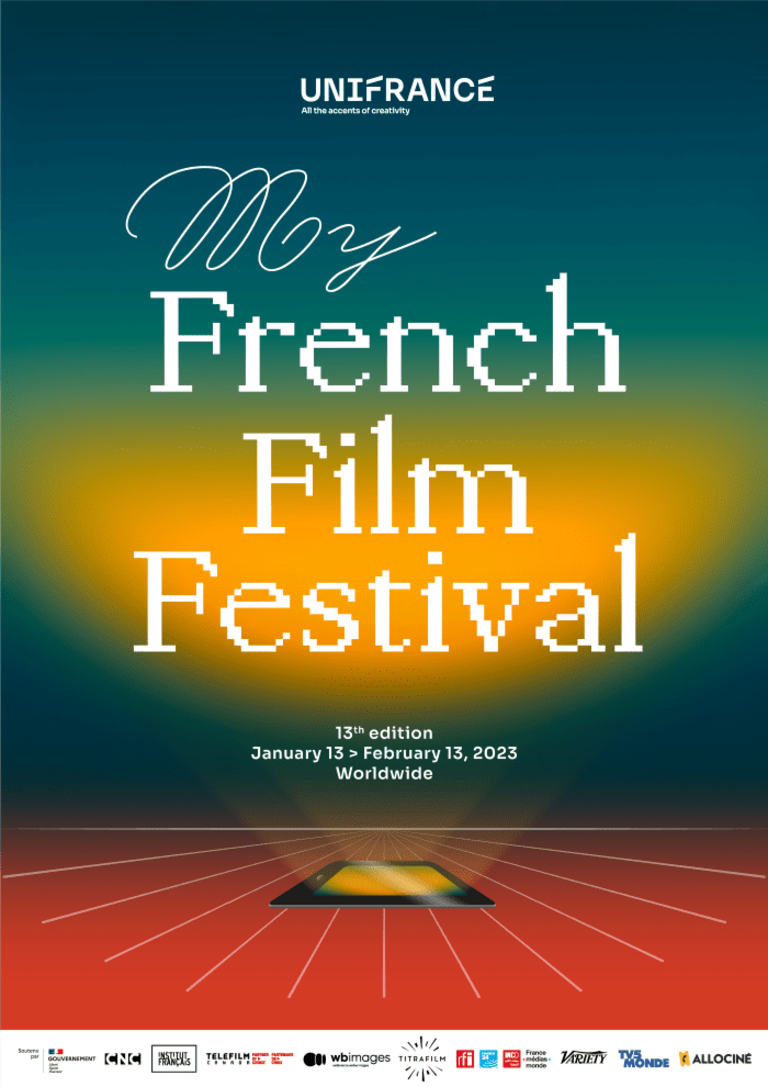 MyFrenchFilmFestival.com is an innovative concept designed to showcase the latest generation of French-language filmmakers and give internet users across the globe the chance to discover a selection of French-language feature films and shorts presented at major international festivals. Now in its thirteenth year, MyFrenchFilmFestival returns with new films, new partner platforms, and film launches at movie theaters in different countries.
When
From January 13 to February 13, 2023, cinema enthusiasts around the world can access 29 films selected for the 13th edition of the world's first online French-language film festival.
How can you watch the films?
On the MyFrenchFilmFestival.com platform from anywhere in the world. The festival program is also available on more than 70 partner platforms, depending on the respective regions.
The concept
Ten feature films and ten short films are presented in competition, including one feature and one short from Belgium. Online audiences are invited to vote for their favorite film(s) and to post comments on our social media. The lineup also offers an out-of-competition program that includes a feature film and a short film from Canada, a feature film and a short film selected from French cinema classics, and a program of animation without dialogue
In South Africa and in all countries of the continent, the festival is 100% free!
Throughout the month, users from all over the world will be able to watch online a selection of feature films and short films in competition. The films available on MyFrenchFilmFestival.com are subtitled in the following languages: Arabic - English - French - German - Italian - Japanese - Korean - Mandarin - Portuguese - Russian - Spanish - Ukrainian.
Awards
Five awards will be presented at the festival's closing ceremony:
The Grand Prize from the International Jury
The Grand Prize honors a feature film in competition. The jury is composed of filmmakers from around the world.
International Press Prizes
These prizes honor a feature film and a short film in competition, with a jury composed of journalists from major non-French media outlets.
Audience Prizes
Internet users around the world can vote for their favorite film(s) on the myfrenchfilmfestival.com platform to honor a feature film and a short film in competition.
More info
Website: http://www.myfrenchfilmfestival.com/
Facebook: https://www.facebook.com/MyFrenchFilmFestival/
Twitter: https://twitter.com/myfff