Analyses & Studies
Heidrick & Struggles: Meeting the Inclusion Imperative
How leaders can link diversity, inclusion, and accelerated performance
Despite the evidence that a diverse and inclusive workforce is connected to significant performance improvements, too few companies are seeing their D&I efforts pay off.
In this report, Heidrick & Struggles suggests a path forward for companies to close this gap between efforts and results.
About Heidrick & Struggles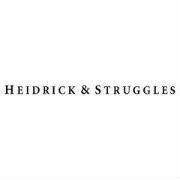 From assessing and developing leaders, to ensuring the effectiveness of teams and organizations, to giving clients the tools they need to shape productive, effective cultures, Heidrick & Struggles is squarely focused on one thing: unlocking the power of leaders—and the teams and organizations they work in—to fast-track success. In addition, Heidrick & Struggles's executive search experts have helped many of the most successful organizations build their senior leadership teams.