Actualités
MTN scores Corporate Responsibility Award in New York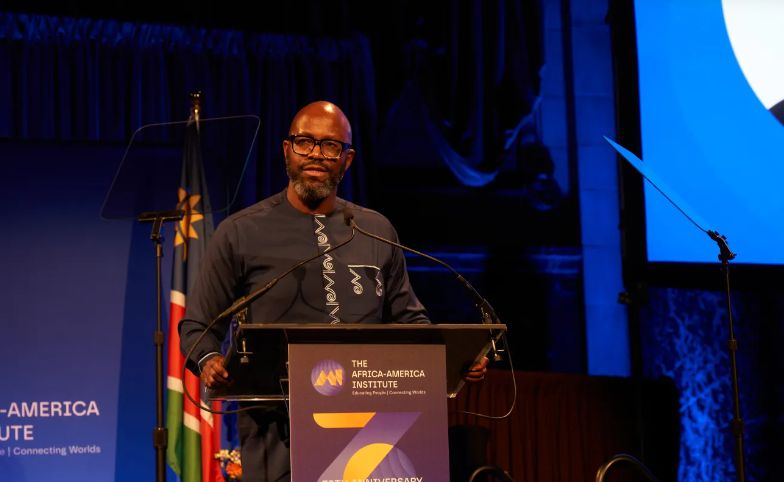 African mobile network giant, MTN won the Africa-America Institute's 2023 Corporate Responsibility Award last month.

The award is in recognition of the company's contributions towards the continent's sustainability and inclusive growth that positively impact communities and industries.
"MTN has been fundamental in supporting collaboration and the continent's ability to share its achievements and history, something that is at the core of AAI's mission. MTN's work and that of its foundations is an inspiration. The company's commitment to inclusive connectivity, gender equality, accelerating financial inclusion, and empowering employees and communities deserves recognition," said AAI President and CEO Kofi Appenteng.

The accolade was presented at AAI's 70th Anniversary Gala event in New York on Tuesday evening. The AAI's 70th Annual Awards Gala Anniversary was held during the United Nations General Assembly, on September 19 on Tuesday evening.

MTN Group is Africa's largest mobile network operator, providing voice, data, fintech, digital, enterprise, wholesale and API services to more than 289 million customers in 19 markets.
To focus MTN's CSI efforts and maximise their impact, MTN launched its first foundation in 2001 in South Africa. Since then, they have rolled out another 12 foundations across 18 markets and impacted the lives of more than 40 million people in the last four years alone. They focus on strategically building an ICT ecosystem to deliver greater inclusion to the most vulnerable, with a special focus on enabling digital skills for digital jobs to address job creation, enhance competitiveness, and drive inclusive growth for the communities we serve.

For more click the link here.