The FSACCI Team runs for Hope!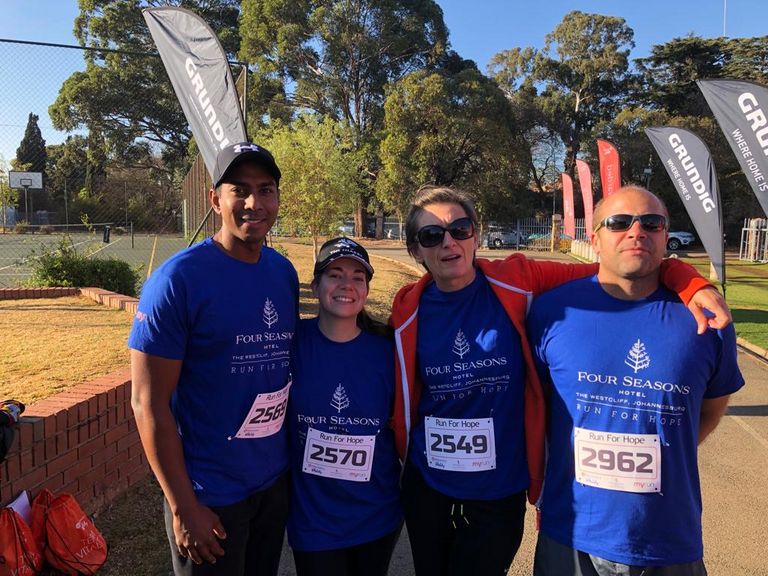 The FSACCI team and Board directors were proud to participate in the Four Season's - The Westcliff  Run for Hope.
The Run for Hope is an annual charity event to raise memory for cancer research, in commemoration of Canadian cancer activist Terry Fox. All proceeds go to CHOC Childhood Cancer Foundation South Africa.
The fantastic initiative was made even more memorable thanks to the spectacular MC skills of our Board member and Director at the Four Seasons – The Westcliff, Franck Deroche.
Date: 8 September 2019, 7:00 am