Webinar • Event report • General Assembly
Back to | 2020 FSACCI AGM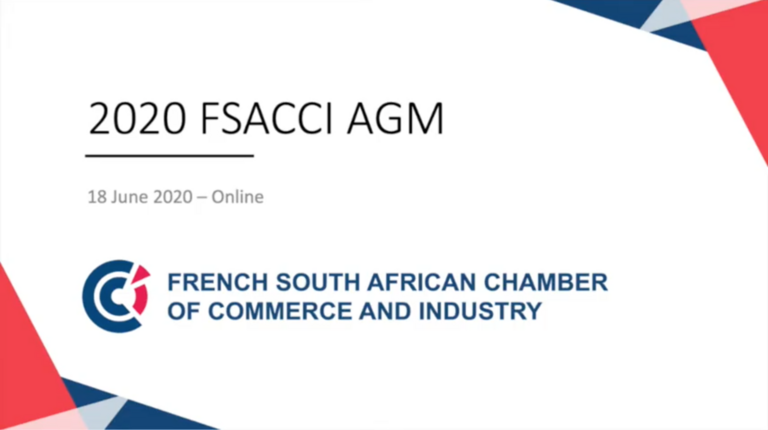 On Thursday, 18th June and Friday 19th June we held our AGM and EXCO election respectively. It is our pleasure to introduce to you the 2020/2021 Chairman, Board of Directors and Executive Committee.
Most notably we have two new Board directors:
Gilles Antoine – MD, L'Oréal South Africa
Thulisile Phiri – MD, The African Story Teller
The Executive Committee remains unchanged.
Please see here our 2019/2020 Annual Report for an overview of our activities over the last year.
Although FSACCI remains an independent entity, our partnerships and collaboration with all FSACCI Partners and members remains an integral part and ethos of our organization. We strongly believe that our collaboration plays an important role in furthering the business conditions/needs of our common French-South African business community.
In that spirit, we extend the full support of the FSACCI Team and look forward to working closer with each of you going forward.

⬇️ Watch the replay of the webinar ⬇️