Webinar • Event report
Back to | Business Activity Resumption & Recovery Plan post lockdown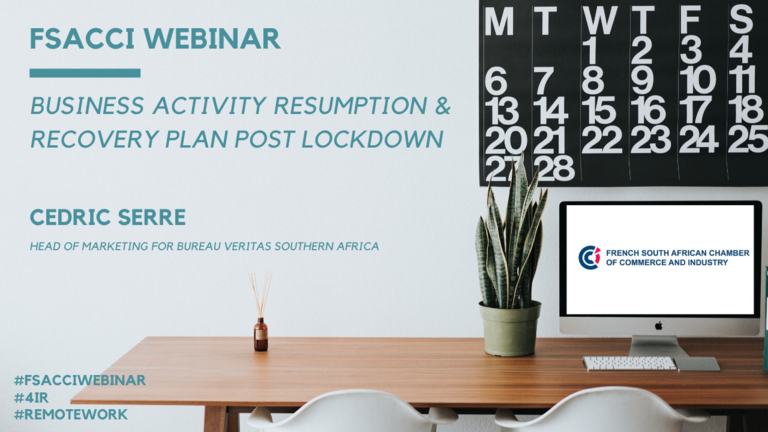 In partnership with Bureau Veritas
In light of the transition to level 3 and the progressive re-opening of economic activies, we held a webinar on Thursday 4th of June 2020 in partnership with Bureau Veritas to unpack 'Business Activity Resumption & Recovery Plan post lockdown'. The webinar provided businesses some guidance on presenting the COVID19 pandemic impact, re-opening, incorporating the key requirements and tools to minimise infection and maximise compliance.
➡️ Watch the replay of the webinar below
➡️ Download the presentation below
Bureau Veritas is a recognized world leader in testing, inspection and certification services (TIC). Created in 1828, the Group has more than 78,000 employees located in more than 1,500 offices and laboratories around the globe.