Event report
Back to the Financing Industrial Development in South Africa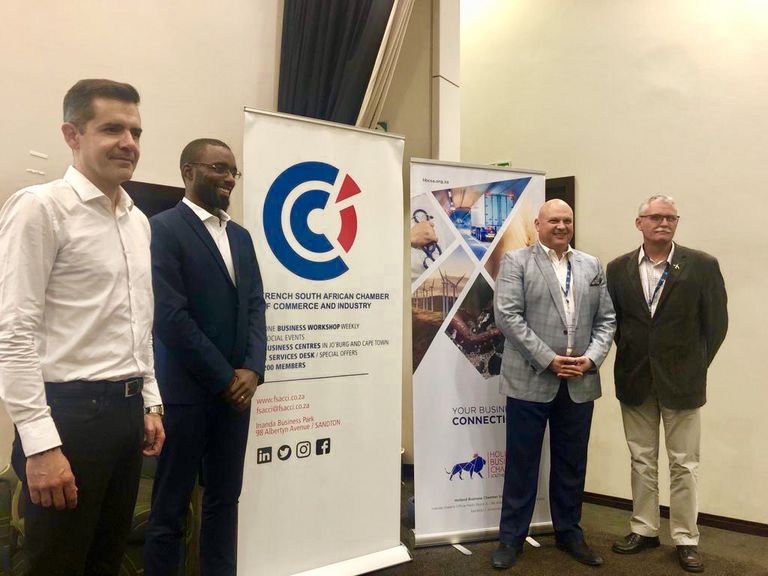 On 28 Nov, we held the 'Financing Industrial Development in SA' in collaboration with the Holland Business Chamber -Southern Africa and the IDC (Industrial Development Corporation).
There were more than 100 participants to unpack this interesting topic of funding, with a very insightful panel discussion and quality questions from the audience. The panelists shared their different perspectives and expertise.
Thank you to:
• Valter Adão (Chief Digital and Innovation Officer, Deloitte Africa)
• Jeff Esterhuizen (Operations Systems Manager, Aerosud)
• Pieter de Beer – (Senior Industrial Development Manager, IDC)
• Ntumba Katabua (Pr. Eng.) — (Investment Officer, AFD)
There are multiple ways to finance your business depending on your field of interest.
The sectors of priorities for the IDC are:
•Fertilisers
•Energy
•Basic and Speciality Chemicals
•Plastics
•Consumer goods
•Pharmaceuticals and medical products
It was a pleasure for us to have the opportunity to organise this event. We hope to see you again very soon!