Event report
FSACCI Coffee Table: The fundamentals of Blockchain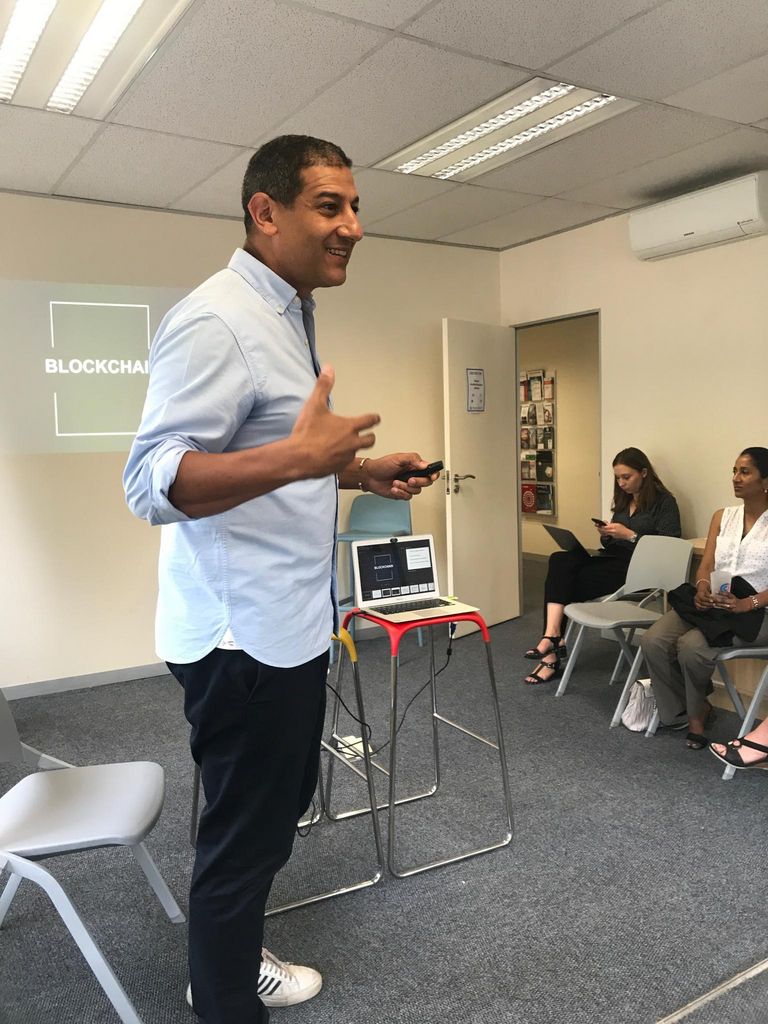 On Tuesday, 22nd of October we discussed the fundamentals of Blockchain with our expert Mustapha Zaouini CEO and co-founder of Fliptin at our FSACCI Coffee Table. 
It was great to unpack the basics as well as its implications on the way we conduct business, transactions, banking, education, governance and pretty much everything else.
Some of the specifics discussed include: the combination a different techniques from P2P/ Distributed network to Data Storage various applications and the three disruptive benefits: disintermediation of trust, immutability of records and smart contracts.
Blockchain are posing current questions especially for institutions like central banks or governments in terms of democracy & governance, environmental issues cybersecurity and privacy.
Given the fast-paced nature of technology and the development of the blockchain technology, understandings and popularly it is crucial to boost your knowledge on this topic.
Thus, we invite you to the next instalement of the Internet of Everything Africa series: Blockchain Myth or Reality? Speculation or Optimisation?
Join is for a dialogue with the key experts the field will discuss:
CHRIS BECKER - Blockchain Technologies Lead at Investec
Topic of discussion: " THE VIEW OF CRYPTOCURRENCY FROM INSIDE THE BANK"
TSHIDI FORTUNATE SEROKOLO - Director or Pan African Relations - Blockchain Association of Africa
Topic of discussion: "FINANCIAL LITERACY"
TANYA KNOWLES - Chairman at SA Financial Blockchain Consortium
Topic of discussion:" WHAT IS THE ECOSYSTEM AROUND BLOCKCHAIN"
LUCIEN PIERCE - Managing Director at PPM Attorneys PPM
Topic of discussion:"LEGAL ISSUES AROUND BLOCKCHAIN"
KREAAN SINGH - Founding Partner & Director for Coin Ed
Topic of discussion: " EDUCATION IN THE BLOCKCHAIN INDUSTRY"
Whether you're new to tech and blockchain or an industry expert, this is not one to be missed!