Companies news • The Chamber
Les rencontres Africa 2017 Kenya, Ivory Coast, Tunisia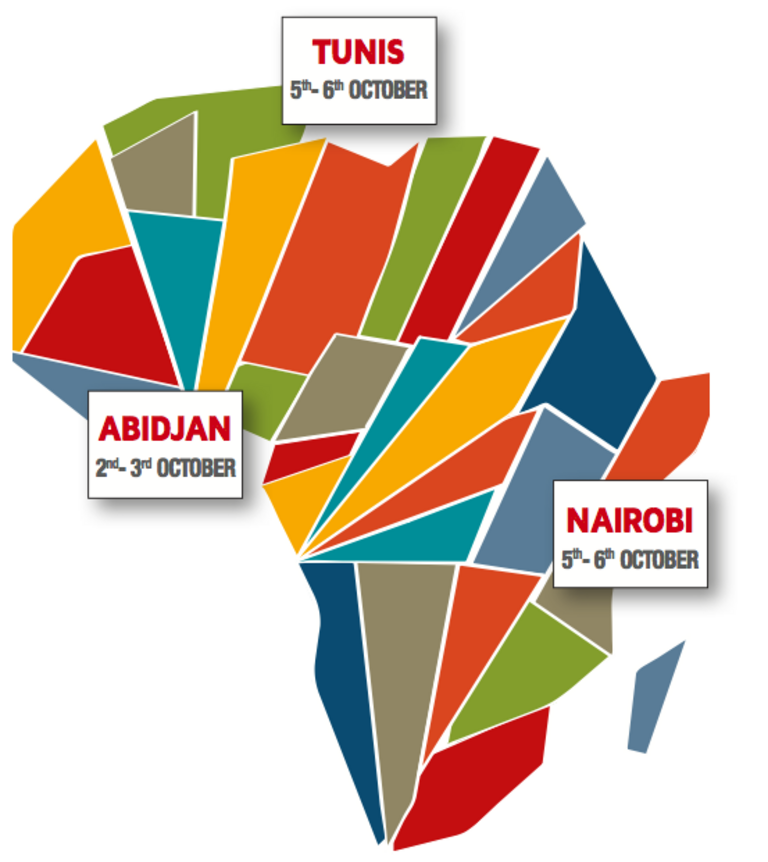 The business event to succeed in Africa FROM THE 2ND TO 6TH OF OCTOBER.
> 3 countries strategic destinations
> 700 to 1,000 African leaders in each host country
> 250 French business leaders
> 30 conferences and seminars
> 7 major sectorial themes
> BtoB personalized meetings

Building on the success of "Les Rencontres Africa" 2016, a second edition will be held in 2017, this time on the African continent, in the same spirit of reciprocity that was shared amongst most of last year's participants! From now on the event will be held each year alternating between France and Africa.
Organized with the backing of the French Ministry of Foreign Affairs and international Development, and the French Ministry of Economy and Finance, Les Rencontres Africa 2017 are supported by MEDEF international, Business France, AfricaFrance, Société Générale, HEC, the CIAN, the French foreign trade advisor of France and by numerous Chambers of Commerce and Industry, to guarantee a new unique business convention in 3 different African countries. "Les Rencontres Africa", genuinely co-produced between France and the African countries that requested it, will take place in October 2017, starting in Abidjan in Cote d'Ivoire, and followed by two destinations at the participant's choice: Tunisia and Kenya.