Companies news
Saint-Gobain: Dask to Manufacture Saint-Gobain Automotive Bonding Tapes in South Africa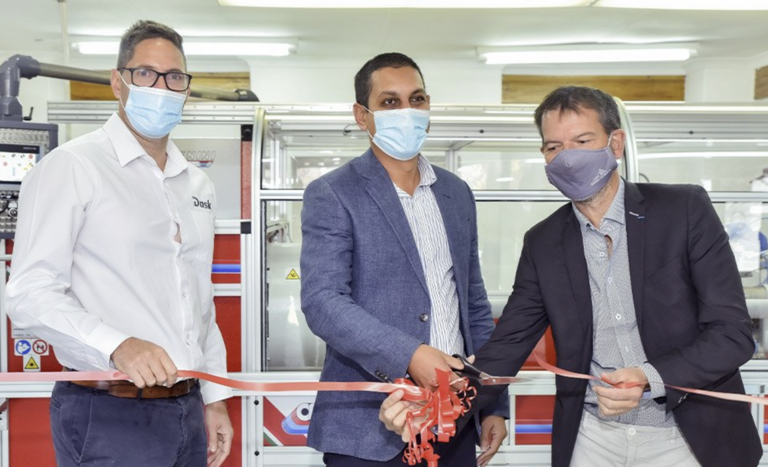 Saint-Gobain partners with Dask Distributors to locally manufacture automotive masking tapes
Dask Distributors is now able to manufacture and convert raw materials into bonding tapes thanks to it having imported new, state-of-the-art machinery from CMC in Italy. Dask Distributors will be a Tier 1 supplier of Saint-Gobain bonding tapes for the likes of Toyota, VW, Mercedes Benz, BMW, Nissan, Ford and Isuzu. Moreover, these locally manufactured tapes will have all the necessary global OEM approvals in place.
For Dask Distributors, growing this partnership with a major multinational like Saint-Gobain to drive new localisation in South Africa's automotive sector is exactly the kind of outcome they want to see and it is a model for other emerging South African component companies who want to enter the global market and become part of the automotive manufacturing value chain.
About Saint-Gobain
Saint-Gobain, the world leader in the habitat and construction markets, designs, manufactures and distributes building and high-performance materials, providing innovative solutions to the challenges of growth, energy efficiency and environmental protection. Saint-Gobain is currently present is 15 African countries and expanding its operations to bring more innovative tailor-made local building solutions.