Companies news
Salon virtuel des Expat'Enrepreneurs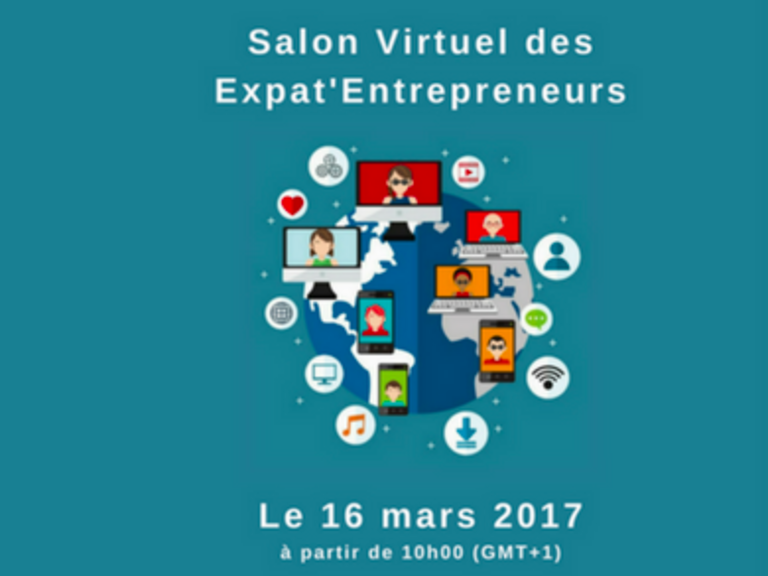 CCI France International is a partner of this event dedicated to expats' wives and husbands, the 16th March in Paris and on the Web.
CCI France International est partenaire du 1er Salon Virtuel des Expat'Entrepreneurs qui aura lieu à Paris, le 16 mars 2017.
Organisée par Expat Communication, cette table ronde mondiale et virtuelle dédiée aux conjoints expatriés entrepreneurs réunit à la fois des experts de l'entrepreneuriat et des expatriés sur une même plateforme, Facebook, pendant une journée (les intervenants seront filmés dans les locaux de CCI France). C'est une formule pionnière pour rassembler des acteurs dispersés aux 4 coins du monde.
A travers des interviews live, des différés, des témoignages, ce Salon Virtuel des Expat'Entrepreneursdécryptera les tendances de la création d'entreprise, partagera les outils nécessaires et répondra à toutes les questions de ceux et de celles qui veulent tenter l'aventure de l'entrepreneuriat pendant leur expatriation.
Ce salon mettra en avant des témoignages d'acteurs français vivant à l'étranger et prêts à partager leur expérience de l'entrepreneuriat comme Constance, fondatrice d'Amazing HK à Hong Kong, Luc Frachon, Data Scientist freelance en Roumanie, Karine Tourolle, Présidente de Pontevia et Entrepreneuse dans le Marketing de Réseau en Italie…

Dominique BRUNIN, Délégué Général CCI France International interviendra à 12.00 sur le thème « Comment CCI et CCI FI vous accompagnent dans votre projet entrepreneurial ». La CCIF Mexique présentera également son service de portage salarial.