Sectors & markets
SeedStars World African Summit 2018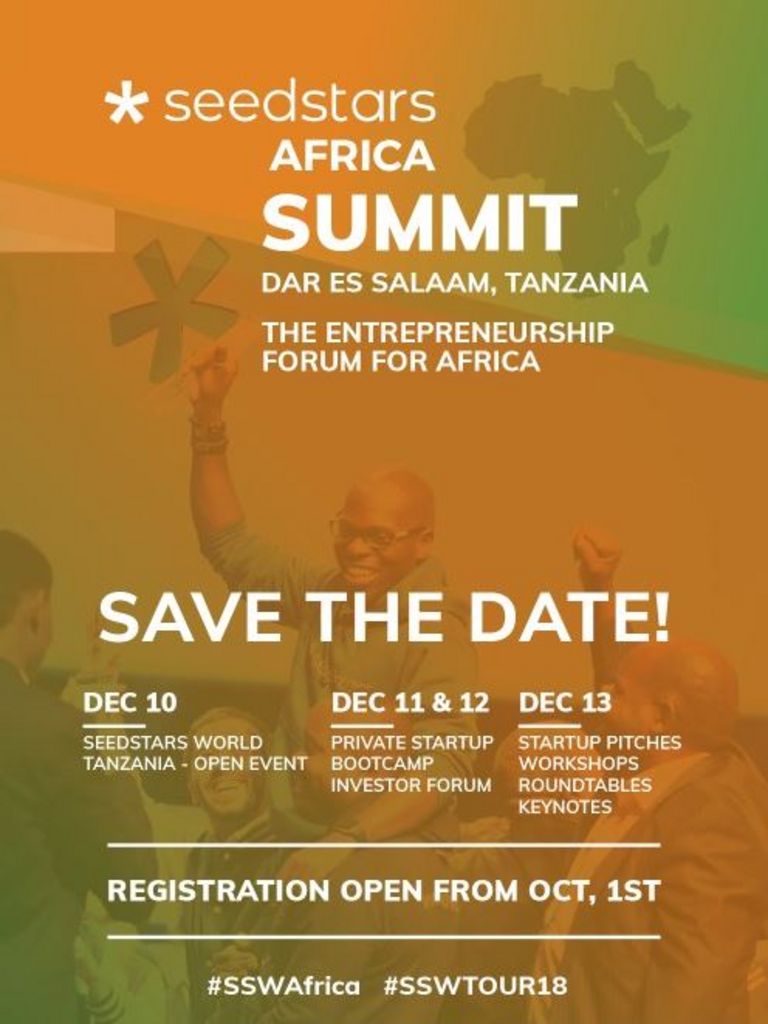 SeedStars world Summit is back in 2018 for more game-changing entrepreneurs, more insightful stories on African startup scene and more impact! This year, the Africa Summit will happen in Dar ES Salaam, Tanzania on December 13th!
Last year, 58 African startups had the opportunity to get hands-on advice from 60+ speakers and mentors during 232 one-to-one meetings. They showcased their business to 500+ attendees and various pan-African media.

In 2018 again, the Seedstars World Africa Summit will connect high level entrepreneurs, investors, corporates, officials who make up the African tech startup ecosystem. Thematic sessions and workshops will also be delivered by top industry experts, on a wide range of topics.

Early bird registration will open on October 1st.
For more information please visit: SeedStars World African Summit