Actualités • Events
Sentech Africa Tech Week Conference 2023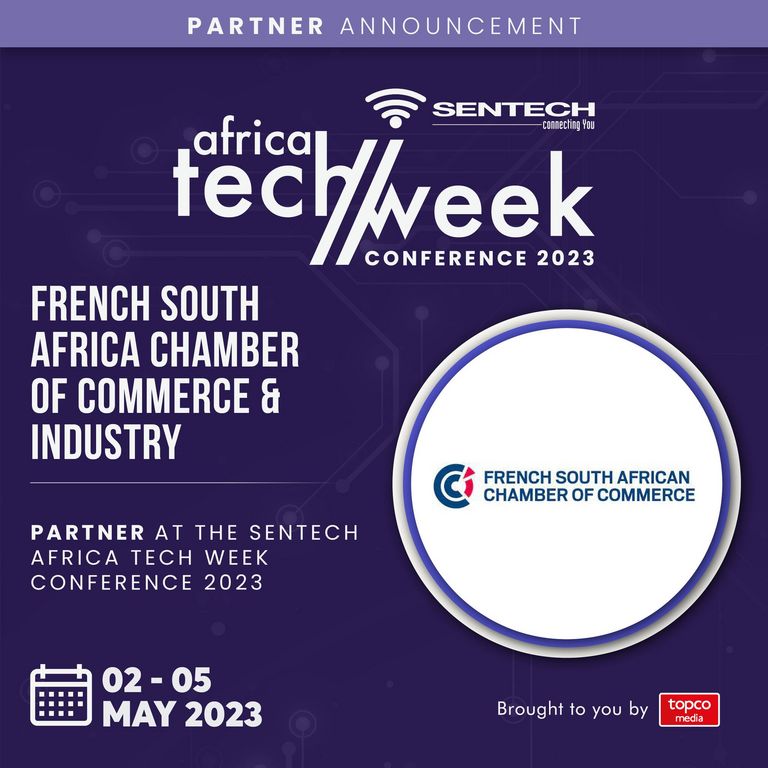 We are excited to announce a new partnership between the French South African Chamber of Commerce & Industry - FSACCI and Africa Tech Week!
Register using the promo code "FrenchTech23" here.
This collaboration brings together two leading organizations committed to advancing business innovation and growth on the African continent. Through this partnership, we aim to create more opportunities for networking, knowledge sharing, and collaboration between French and South African businesses, startups, and investors.
The event will feature keynote speakers, panel discussions, and networking opportunities that will bring together thought leaders and innovators from across the African continent. Join us at Africa Tech Week to learn more about how this partnership will drive business growth and innovation in the region.
Event details:
Date: 02-05 May 2023
Venue: Century City Conference Centre Energy Ln, Milnerton, Cape Town, 7446
Register now: https://qkt.io/PhLcCQ
Promo code: FrenchTech23
For more information, contact info(@)fsacci.com