Actualités • Members
Wine testing with UJVA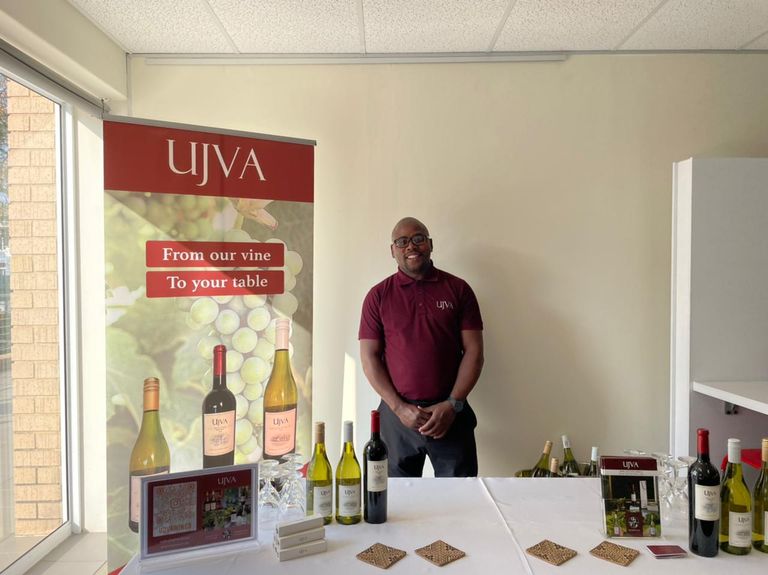 Last week, we had the chance to host a wine testing during our networking session thanks to UJVA.
Our "Meet the Expert" event ended with a glass of wine thanks to UJVA who kindly offered a wine testing to introduce its brand and wine variety to our members.
It was the perfect opportunity to combine good wine and networking !
UJVA is a South African brand launched in 2021 offering three wine varietals, Pinotage, Chardonnay and Sauvignon Blanc. The seed has been under constant nurture and care over the last 14 years.
For more information about UJVA, visit www.ujva.co.za