Actualités • Companies news • Members
Alstom meets Gauteng leadership on future public transport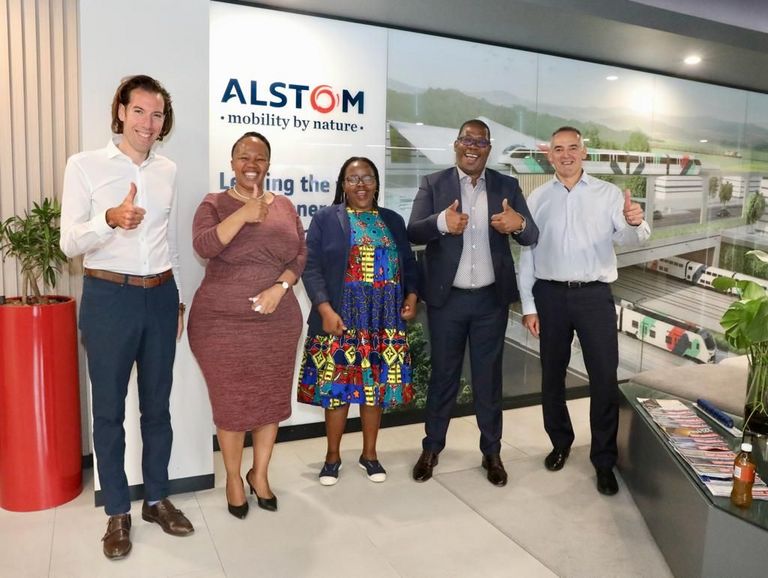 French maker of high-speed trains, Alstom, met with Gauteng Premier Panyanza Lesufi to discuss the future of sustainable public transport in the province.
The meeting was attented by Africa, Middle East and Central Asia (AMECA) Regional President, Andrew DeLeone and the Southern Africa leadership team.

Lesufi was accompanied by the province's Transport and Logistics MEC, Kedibone Diale.
Alstom commits to contribute to a low carbon future by developing and promoting innovative and sustainable transportation solutions that people enjoy riding.

From high-speed trains, metros, monorails, trams, locomotives to turnkey systems, services, infrastructure, signalling and digital mobility, Alstom offers its diverse customers the broadest portfolio in the industry.
With its presence in 63 countries and a talent base of over 80,000 people from 175 nationalities, the company focuses its design, innovation, and project management skills to where mobility solutions are needed most.

For more information on Alstom read here.