Event report
Back To | e-FSACCI Coffee Table on the Competition Law Update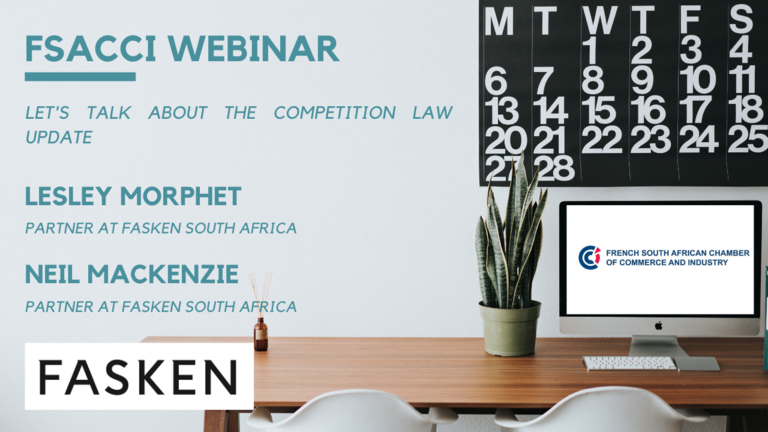 In partnership with Fasken
On Thursday July 8th 2021, we hosted our second e-FSACCI Coffee Table on 'Public Interest in South Africa: In Light of the Recent Burger King Decision' in partnership with Fasken.

Competition regulation in Africa, particularly South Africa, places emphasis on public interest issues such as employment and the promotion of small businesses. South Africa has led the way in promoting public interest, and businesses need to understand the approach of the authorities, particularly with respect to M&A transactions, in this regard.

In this e-FSACCI Coffee Table, Fasken South Africa Partners, Lesley Morphet & Neill Mackenzie gave insight into the topic which has been particularly relevant given that the Competition Commission recently prohibited a merger involving Burger King SA, despite the fact that it raised no competition concerns, because of the significant reduction in black shareholding that would ensue.