Event report • Webinar
Back to | FSACCI Webinar: Crisis Communication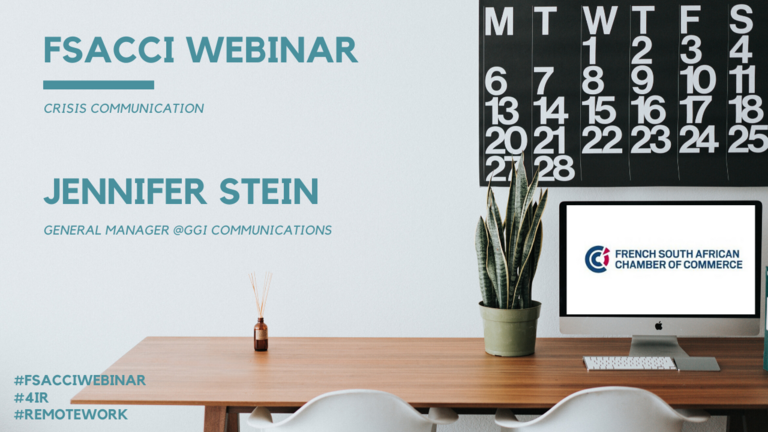 On Thursday 26th of March 2020, FSACCI held its second webinar on Crisis Communication. Jennifer Stein, Managing Director at GGi Communications shared with us her expertise on how to handle internal and external communication for business.
In a nutshell:
Step 1: Determine who needs to know what
Step 2: Refine your messaging
Step 3: Advise your stakeholders
Step 4: Live your values
For more information don't hesitate to contact Jennifer Stein and consult their website.