Event report • Webinar
Back to | FSACCI Webinar: Rethink your business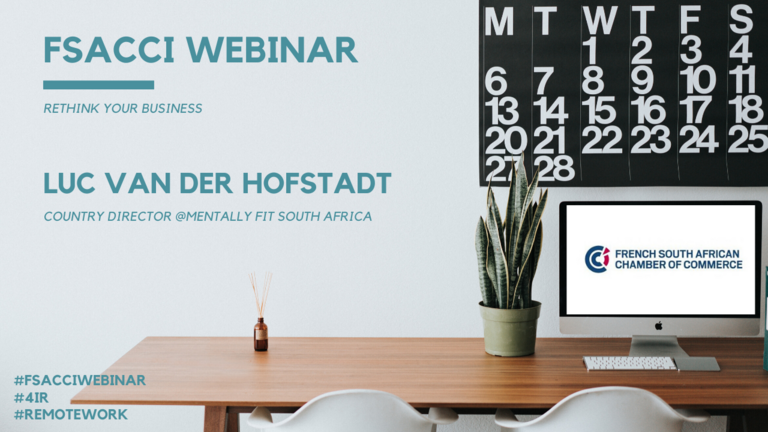 On Thursday 19th of March 2020, FSACCI held its first ever webinar on leadership for remote work. Luc Van Der Hofstadt, Country Director at Mentally Fit South Africa shared with us his expertise on how to implement leadership during a storm time and a remote environment.
In a nutshell:
1: Stay calm
2: Show empathy
3: Flex your time
4: Have an open mind
5: Communicate
For more information don't hesitate to contact Luc Van Der Hofstadt and consult their website.