Actualités • Event report
Back To | Galette des Rois (King's Cake)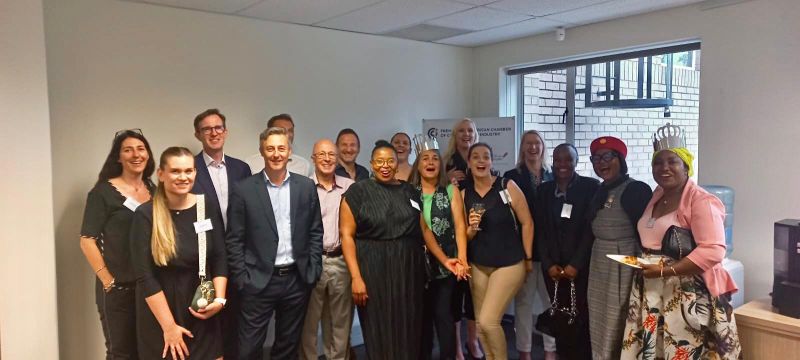 The FSACCI welcomed its members to the first networking event of the year to celebrate the Galette des Rois on Thursday, January 19th!

Following the French tradition, participants shared a slice of Galette des Rois (or King's Cake) and drinks. On January 6, the day of the Epiphany, the cake is traditionally shared, with a lucky charm hidden inside and filled with frangipane. The person who finds the hidden item becomes the day's king or queen!

This event was a wonderful opportunity to reconnect after the festive season!

Thanks to all of the kings and queens, as well as everyone who attended the event! We also thank our member @Gourmandises for the delicious cakes!

Stay tuned for the next occasion to network! Check our provisional calendar here.