Carmichael Guesthouse needs your help!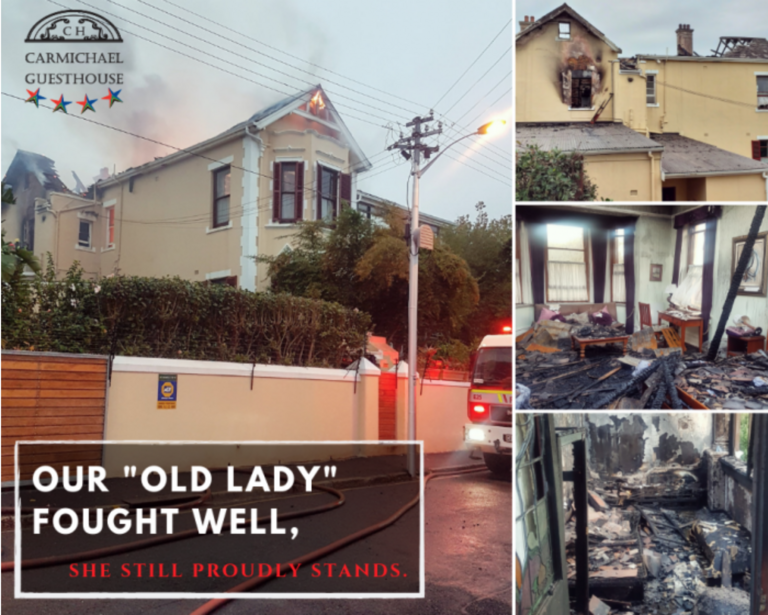 The Guesthouse, passionately managed by a French family, burnt down on the 17th of March. The owners would like to call upon you for your assistance.
On Sunday, 17th of March, the old Victorian style house caught fire and resulted in severe damages.
The owners, with assistance from guests and friends, have created an online funding box.
If you would like assist in rebuilding this life-long dream you can show your support here
If you want to know more about Carmichael Guesthouse, visit their website and blog
FSACCI stands with them and sends them our thoughts and support.