Companies news
Four Seasons Hotel The Westcliff welcomes Michelin-Starred Italian Chef Massimiliano Musso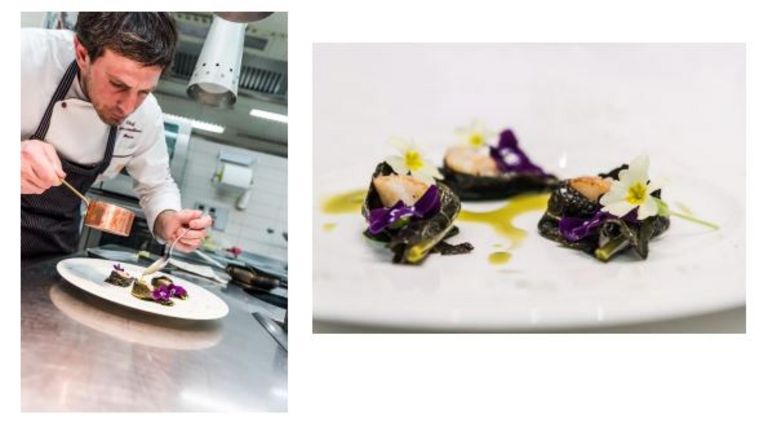 Four Seasons Hotel The Westcliff welcomes Michelin-Starred Italian Chef Massimiliano Musso
Four Seasons Hotel The Westcliff Johannesburg is delighted to announce an exclusive series of popup lunches and dinners with Michelin-starred Italian Chef Massimiliano Musso this December. This intimate culinary experience, which can accommodate a maximum of 20 guests per sitting, perfect for clients and end of year functions and will include an Italian wine pairing. Johannesburg's favourite hillside icon, Four Seasons Hotel The Westcliff, provides the perfect backdrop for Chef on the Hill – a celebration of the finest local and international talent, to its specially curated programme of arts and culture events, Art on the Hill.
Ca'Vittoria, an elegant eighteenth-century establishment located in Tigliole, in the heart of Langhe Roero and Monferrato UNESCO hills, is a family-run Michelin star restaurant awarded in 1997: a story lasting for 85 years, three generations, from Gemma to Alessandra and then Massimiliano, working in the cuisine to serve recipes from the great tradition of Piedmont with a twist of innovation.
Over the years, Chef Musso has realized food service for Pope John Paul II during his visit in Piedmont, pop-stars such as Duran Duran and Avril Lavigne during the 2006 Winter Olympic Games. All of this is made possible thanks to Chef Musso's experiences in Italy and abroad and recently with Enrico Crippa, 3-Michelin starred chef learning about the use and dosage of herbs. "Thanks to these experiences, I understood my ideas about cooking, which is based on high quality fresh produce, rarely modifying it, starting from tradition, those are recipes that I have learned by watching my grandmother cook."
Chef Musso's Italian pop-up dining experiences at Four Seasons Hotel The Westcliff is R2500 with Italian wine pairing and will take place for Lunch and Dinner on selected dates between 2 December and 6 December.