Companies news
Inauguration of the Gibela train manufacturing plant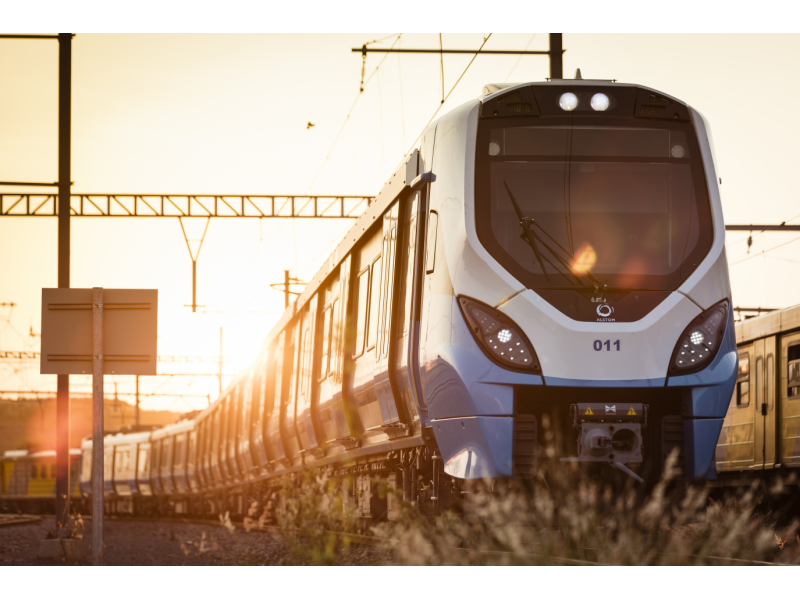 On the 25th October 2018, the new train manufacturing plant Gibela was opened. The president of the Republic of South Africa, his Excellency Cyril Ramaphosa presided over the official opening. French Ambassador to South Africa, H.E Christophe Farnaud, also took place in the inauguration. French company and FSACCI Platinum Member, Alstom, is the majority stakeholder of the Gibela consortium.[1]
The opening of Gibela – a flagship train manufacturing plant based in Ekurhuleni Gauteng marks a pivotal accomplishment towards 'Transforming and Modernising Public Transport in Gauteng' in line with theme of the South African governments' Transport Month.[2] The plant has the capacity to increase production rates as well supply much-needed employment and skills development for local South Africans. The plants will manufacture 3600 coaches within the next ten years.
The R1 billion-rand project is the largest project of the Alstom company worldwide. The Alstom-led project is BBE compliant and has a 65% local content contractual commitment.[3] Gibela provides an example of "the value of partnership between the government, its agencies and the private sector, ensuring that public investment in infrastructure is effectively leveraged to promote industrialization, locatlisation and job creation"[4]. In this case especially, it also illustrates the privileged economic relationship that exists between South Africa and France.
"This factory is building not only the trains of the future; it is also creating the jobs of the future, the economy of the future and the South Africa of the future".[5]

[1] The French Embassy – South Africa