Companies news
L'Avenir partners with Africa's top cycling team

Africa's top professional cycling team NTT Cycling has partnered with L'Avenir Wine Estate.
L'Avenir Wine Estate was selected as the official wine supplier for NTT Pro Cycling, the only African registered cycling team in the 1st division of World Cycling, for the 2020 cycling season.
This partnership corroborates L'Avenir's Sports Development Project and involvement in South African cycling through the Pedalling for Pebbles campaign at the Cape Town Cycle Tour. "As the first African team to participate in the Tour de France in 2015, NTT Pro Cycling exemplifies L'Avenir's slogan, Proudly South African, with a touch of French flair," explains Advini South Africa Managing Director, Naretha Ricome.
NTT Pro Cycling races for something bigger than wins. The team rides to help people in Africa to move forward with bicycles through our relationship with Qhubeka Charity. "Shared values is a cornerstone of this partnership; not only in terms of excellence and innovation, but with deeper purpose in terms of catalyzing sustainable development in South Africa," explains Ricome.
As a Stellenbosch specialist of quintessentially South African Chenin Blanc and Pinotage, L'Avenir will be the sole wine sponsor of NTT Pro Cycling for the team's world tour, including the famous Tour de France in August.
"We have 29 riders in our team from 14 countries and we see technology as a 30th rider in the way it enables to make more informed, better decisions, quicker. We ride for a higher purpose, to make a difference in the lives of those less privileged creating hope and opportunity. Alignment in terms of innovation, international impact and ambitious development goals all make for a very exciting partnership," explains NTT Cycling team principal, Douglas Ryder.
For more information contact Advini South Africa Marketing Manager, Dr Edo Heyns: edo.heyns@advinisa.co.za +27 82 523 8127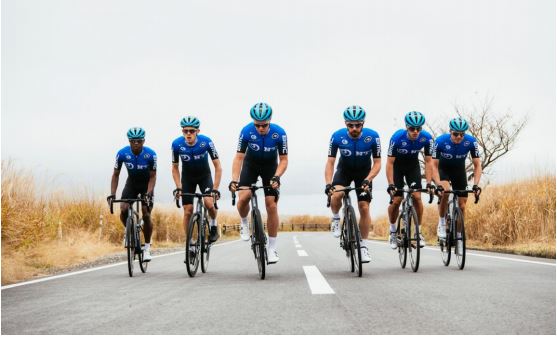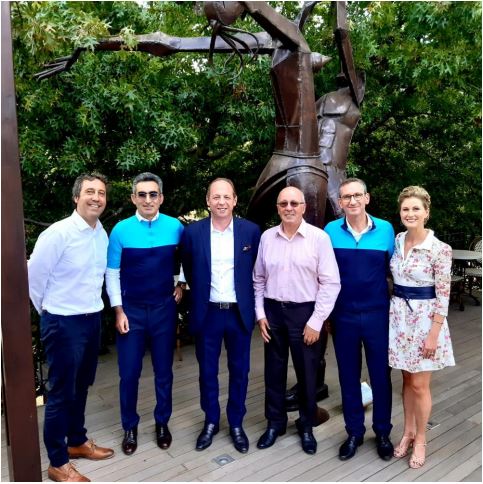 Team members and supporters of the 2020 L'Avenir Pedalling for Pebbles Cape Town Cycle Tour: Mathieu Becue (French Embassy: Attaché for Innovation), Laurent Amar (French Consul General, Cape Town), Antoine Leccia (Advini President), Yves Guenon (FSACCI Chairman), Aurelien Lechevallier (French Ambassador to South Africa), Naretha Ricome (Managing Director, Advini South Africa).